Alumni Success Story
Find out what compelled this young alum to join the President's Circle!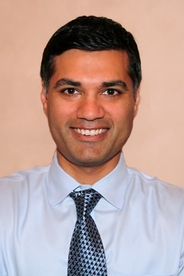 As a busy executive at an IT firm based in Virginia, life for American alumnus and President's Circle member Rajiv K. Narang ("RJ") can be very hectic. Despite his busy schedule, RJ makes time for his alma mater whenever he can. We were able to catch up with RJ and talk with him a little about his experience as an AU Eagle. 

Rajiv informed us that in college, he was involved in various sports-related activities, and he considered himself a political junkie during his undergraduate years. His most memorable experience at AU was establishing relationships, which he is proud to maintain even after his undergraduate career. He also highlighted the insights gained through interacting with a diverse student body - as well as professors and classes - as something he particularly enjoyed.

When asked what compelled him to become a member of the President's Circle, he told us that as a proud alumnus, he enjoyed his time on campus, and he wanted to give something back to the school that gave him so much - both professionally and personally.