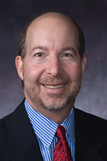 Welcome to the Washington Institute for Public Affairs Research (WIPAR). WIPAR is the link between academic researchers and the policy communities that support and rely on public and international affairs research.
The walls between academic research and policy application continue to dissolve as policymakers and practitioners increasingly seek evidence-based practices for their work. Now more than ever, there is a need for high-quality research to help guide decisions in public affairs. Whether in government or not, at the local, national, or international level, important decisions about "what works" must be based on credible, independent research rather than anecdotal reports.
WIPAR is well suited to meet this need. Housed in the School of Public Affairs at American University, the Institute serves as a catalyst for collaborative public research. WIPAR is anchored by AU's award-winning faculty, whose research has helped to transform the understanding and operation of policy practices and processes. American University is Washington, D.C.'s premier institution for teaching and research on public affairs. Our researchers come from such disciplines as public policy and administration, political science, global environmental governance, international development, comparative politics, international communication, law, conflict resolution, criminal justice, and economics, among others.
A bridge between the academic and policy worlds, WIPAR promotes collaborations to address pressing issues and policy concerns. The Institute hosts speakers and conferences, partners on research and evaluation projects, and provides technical assistance based on those findings. In all, the Institute translates and disseminates the lessons of scholarly research to those most able to put them into practice.
Within AU, WIPAR assists faculty in crafting their research programs, helping to organize research teams, refine proposals and protocols, and identify sources of support for these essential projects. The Institute takes a special interest in identifying and developing promising junior scholars.

Jon Gould
Director, Washington Institute for Public Affairs Research