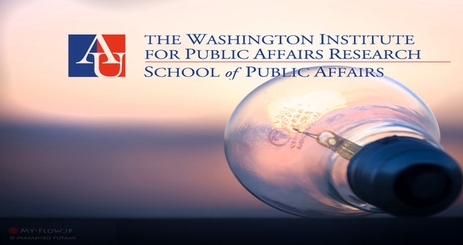 Welcome to WIPAR
Research Made Easier at WIPAR.
General Grant Information
The Open Society Foundations (3)
1. The Soros Justice Fellowships fund allows individuals to  undertake projects that advance reform, spur debate, and catalyze change on a range of issues facing the U.S. criminal justice system. The Fellowships Program is part of a larger effort within the Open Society Foundations' Justice Fund to reduce the destructive impact of current criminal justice policies on the lives of individuals, families, and communities in the U.S. by challenging the over reliance on incarceration and extreme punishment, and ensuring a fair and accountable system of justice. Deadline is October 23, 2013 2. The Open Society Campaign for Black Male Achievement aims to create hope and opportunities for black men and boys who are significantly marginalized from U.S. economic, social, and political life. CBMA provides funding for a wide range of policy advocacy strategies that include, grassroots organization and mobilization; Coalition building; public awareness and strategic communications; impact litigation; policy-driven research and analysis; leadership development; and model programs. Deadline is ongoing.
3. The Open Society National Security and Human Rights Campaign provides grants to U.S.-based organizations working to promote progressive national security policies that respect human rights, civil liberties, and the rule of law. The campaign prioritizes promoting new thinking, engaging new voices and constituencies, and strengthening capacity of and collaboration among organizations engaged in national security issues. The campaign provides funding for projects that address one or more of the above policy goals through at least one of the following: policy advocacy; grassroots organization and field building; mobilization of new voices and constituencies; scholarship and research; communication; and litigation. Deadline is ongoing.
Smith Richardson Foundation- New Domestic Public Policy Grants
This grant opportunity offers to help both policy makers and the public understand and address important domestic issues facing the United States.  The foundation would like this grant to focus on projects contributing to current policy debates and is specifically interested in expanding its grant making to the following areas: education reform, public finance, federal entitlement programs, immigration, congressional redistricting, campaign issues, and the effectiveness of regulatory policies. In addition, the foundation seeks to continue to support projects informing the debate on policies that target disadvantaged families and assess the effectiveness of school reform initiatives such as vouchers.  The deadline is continuous for amounts under $50,000.
Grants Program- Rockefeller Family Fund (RFF)- Grants are made for research in RFF program areas such as citizen participation; government accountability; institutional responsiveness; economic justice for women; and the environment. Deadline is open.
New Faces at WIPAR
The Washington Institute for Public Affairs Research begins its third year with some new faces, new features and renewed commitment to serving the SPA research community. 
First, joining WIPAR is Dr. John Kornacki as assistant director and Rachel Trello, a new program assistant. They join Director Dr. Jon Gould. The WIPAR team is now located in Ward 226 and 228. 
This year, Dr. Gould also serves as Chair of the Department of Justice, Law and Criminology with an office in Ward 266 as well.
WIPAR also partners with Olivia Ivey, SPA's reference librarian at the University Library, and with Rachel Pentlarge, SPA's grants and contracts manager in the Office of Sponsored Programs (OSP). Both work with WIPAR staff in helping identify sources of external research funding, and in OSP's case, with proposal budgeting, compliance and submission.
WIPAR's Now on Google Plus

WIPAR will now post information about grants, events, and links to faculty research or articles on its Google Plus page.

What Does WIPAR Do?

Director Jon Gould discusses the mission and work of WIPAR.

Politics of the Shutdown: "The GOP's Exurban Debt Ceiling Problem"

Dante Chinni discusses the political ramifications of the government shutdown in the suburbs.