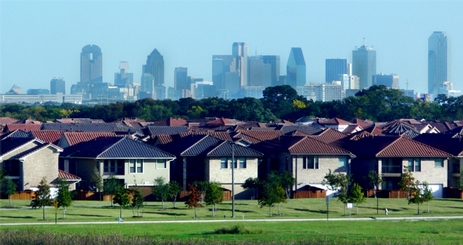 The Shifting Suburbs
Changes in the Nations Political Fulcrum.
The Shifting Suburbs: Changes in the Nation's Political Fulcrum
For decades the country's political destiny has been determined by the swing-voting, tree-lined streets of suburbia. 
Research from AU's American Communities Project finds this is changing. The ACP has identified racial, ethnic and economic changes in the last decade reflecting a significant shift in the suburbs, swinging them Democratic and altering America's electoral calculus.

Panelist include project director and SPA Scholar-in-Residence Dante Chinni, his colleague from the Wall Street Journal, Elizabeth Williamson, Antoine Yoshinaka of the SPA's Department of Government, Republican pollster Bill McInturf of Public Opinion Strategies and Democratic pollster Michael Bloomfield of the Mellman Group.
Join us for a discussion of these changes and what they mean for Virginia and other states this November and for elections in 2014 and 2016.
The Shifting Suburbs on the Diane Rehm Show

American University Practitioner in Residence and Director for the American Communities Project, Dante Chinni discusses the socioeconomic, demographic, and political changes in American suburbs with a panel on the Diane Rehm show.