The Graduate International Gateway Program (IGP) is a summer, academic bridge program designed specifically for students who have been admitted to one of American University's graduate programs. IGP provides students with a full immersion into U.S. academic culture, sharpens their communication abilities, and builds the necessary confidence and skills to succeed in graduate-level study and research. In order to continue into their graduate program, students are expected to complete each of the three required prerequisite IGP courses by earning a "B" or better.

Please note that IGP does not solicit or accept applications from the general public. In order to participate in IGP, you must apply to one of American University's graduate schools and then receive an offer of admission from that graduate school.
Summer 2014
Program dates: June 16-August 7
Tuition cost: $5,760 (3 courses, 6 credits)
Click on the graduate school of your interest for admission information:
Student Insight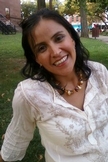 "IGP improves your research skills. Many of the classes are beyond the academic requirements in US universities. The tools...

Student Insight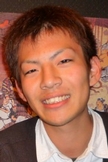 "IGP helped me to build the solid steps to challenge the US graduate student life. I studied in IGP during the summer right before I started...