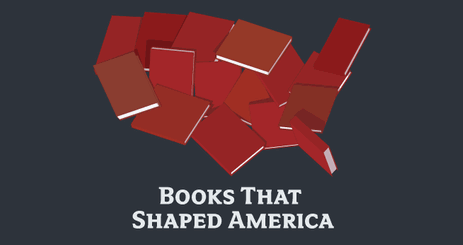 Sponsored by: School of Professional and Extended Studies and the University Library
Join us for Books that Shaped America, a special series of conversations for the local community and American University students, faculty and staff. The Series features selections from "Books That Shaped America," a list compiled by the Library of Congress. Informal discussions about the extraordinary influence of these books on American society will be led by faculty and staff members from AU. This Series is intended to foster open, constructive conversations about important and enduring themes in civil society.
Attendees do not need to have read the book. Admission is free and no reservation is required.
Featured on Library News!

Upcoming Events
Upcoming events will be announced as they are confirmed.
For more information, please contact LibEvents@american.edu.

Sponsored by School of Professional and Extended Studies & American University Library