Questions?
Contact Lana Knox, Assistant Director of Graduate Bridge Programs
202-895-4859
knox@american.edu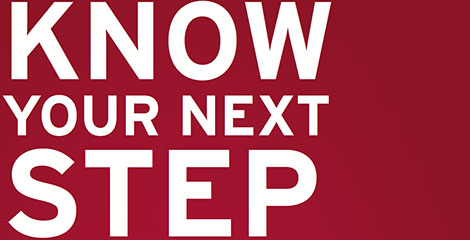 You've earned your bachelor's degree. Now you will need the connections and foundation to boost your resume and really pave the way toward personal and professional success. In today's competitive job market, how do you get ahead of the pack? It starts one step at a time. Make you next step American University's Graduate Gateway Program.
A unique semester of specialized course work and hands-on work experience, AU's Graduate Gateway allows you to take advantage of unmatched opportunities to study and connect in Washington, D.C. Keep your foot in the 'door' of academia, while earning credits and interning three to four days a week. It's the best of both worlds, whether you pursue graduate school or move forward on your career path.
Learn from leaders—in classroom settings, on site visits that can only be found in our nation's capital, on the job as an intern, and through seminars and special events. With dynamic fields of study from science to public policy, your path to establishing a career foundation or submitting a top-notch graduate school application starts with a Graduate Gateway semester at AU.
Graduate Gateway classes are designed to be transferred into degree seeking graduate programs whether at American University or other institutions. Please note: transferability of credits rests with the program you pursue after completion of the Graduate Gateway semester. For candidates interested in pursuing graduate studies at AU, Graduate Gateway credits have already been approved for eligibility.
Summer Program in Political Communication
Interested in learning the ways of Washington? Join the Summer Program in Political Communication to give you the skills needed to navigate the present and future challenges of Political Communication.

Success Story

Intern to Hire in One Week Flat
More Success Stories