Questions?

Contact:
Professor Iris Krasnow
Program Director
iris@american.edu
410-533-0859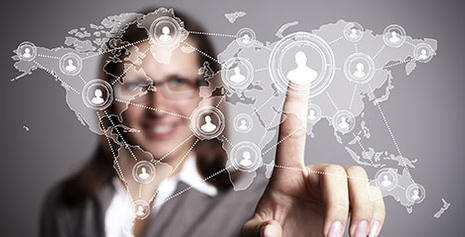 Mastering Digital and Social Media
In an ever-increasing digital world, leaders must master social media to spread their messages and enhance their clout. In this class, participants learn about the appropriate use of different social and digital media tools for both personal and business branding goals, to drive website traffic, generate awareness and/or increase sales. This course teaches the use of different digital and social media tools to demonstrate expertise, promote a cause, product or organization, or reach a wide spectrum of audiences.
In Mastering Digital and Social Media, participants will learn answers to questions such as: How do I use LinkedIn and Twitter to more effectively demonstrate my expertise?  How can I use Pinterest to promote my business or organization? How can I use Tumblr and Instagram to reach younger audiences? How can I use Facebook to build my personal or business brand?  What are the basics of designing a website, including search engine optimization (SEO) and content management systems (CMS)? How does one launch and maintain a blog?
Students will also learn some basic skills in website and blog development. Students will create new social media accounts, and/or expand the use of current profiles, develop social media strategy plans and receive expert feedback on their short-term and long-term digital media goals. Upon completion of this course, students will feel more comfortable and competent using social media.
---
Annapolis Instructor: Donna Jefferson, CEO and founder of Jefferson Communications.
www.JeCoAnnapolis.com
Started in 1990 with the parenting publication Chesapeake Family, (www.chesapeakefamily.com) Jefferson Communications has expanded to include annual guides, multiple websites, extensive online directories, weekly e-newsletters and digital magazines. Ms. Jefferson has pushed the company to become a leader in digital products, social media and local website traffic. She has served as president of the board of directors of the Parenting Media Association (PMA), YWCA of Annapolis and Anne Arundel County and an advisory member for Annapolis Recreation and Parks. Jefferson has been recognized with numerous awards including Maryland's Top 100 Minority Business Enterprises and 2013 PMA Distinguished Publisher.

Washington, D.C. Instructor: Kimberly Palmer, Business/Money Reporter, U.S. News & World Report: www.bykimberlypalmer.com
Kimberly Palmer is the author of the book, "The Economy of You: Discover Your Inner Entrepreneur and Recession-Proof Your Life," and senior money editor for U.S. News & World Report, where she writes the popular Alpha Consumer blog. In addition, she is the creator of Palmer's Planners, her own line of digital financial guides and money organizers for major life events and goals.
Palmer is also the author of "Generation Earn: The Young Professional's Guide to Spending, Investing, and Giving Back." She has appeared on NBC's Today Show, CNBC, CNN, and local television and radio shows across the country to talk about making smart money decisions. She has written for The New York Times, The Wall Street Journal, the Washington Post, and the Asahi Shimbun/ International Herald Tribune in Tokyo as a Henry Luce Scholar.
For schedule and locations, click here.