Questions?

Contact:
Professor Iris Krasnow
Program Director
iris@american.edu
410-533-0859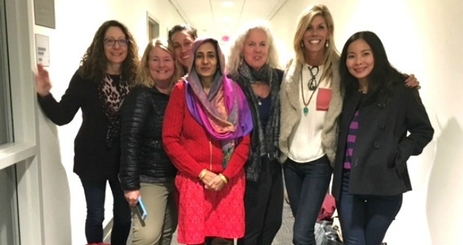 Write Well
This course is designed to teach the fundamentals of journalistic writing in a variety of forms –– features, personal essays, blogs, opinion pieces –– as well as how to market stories to print and online publications, as well as book publishers. The emphasis will be on learning to write with a clear and focused voice and to develop the following competencies: perfecting the core elements of feature article writing and journalistic research; analyzing a variety of articles across multiple platforms, honing interview skills; researching subjects and compiling sources through social media. The course also offers instruction in the media pitching processes that includes finding a literary agent, writing a book proposal, as well as a broad overview of all publishing opportunities, including self-publishing.
Instructor: Professor Iris Krasnow, American University journalism professor and bestselling author of several relationship books (see www.iriskrasnow.com)

For schedule and location, click here.