Alumni
Alumnus Will Cusey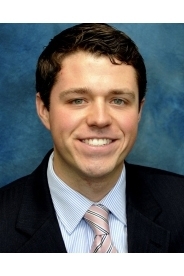 In the fall of 2008, I had the fortunate pleasure of attending the Washington Semester Program (WSP) at American University (AU) in Washington, DC. As part of WSP, I attended Congressional hearings, heard from prominent speakers, engaged in political discussions, analyzed our governmental structure, and discovered the complex nature of DC's political process. WSP opened my eyes to all of the myriad career paths available to politically-minded people living in DC. After finishing WSP, I knew I had to come back to DC.

Following graduation from Skidmore College in May 2009, I immediately came back to DC and began working for the House Committee on Energy and Commerce. In June 2010, I began working in the Office of Legislative Affairs at the U.S. Consumer Product Safety Commission. Now, I am seeking a Master's of Political Communication from AU's School of Public Affairs. Going forward, I would like to continue working in the field of political and legislative advocacy, either in or out of government.

The bottom line is this -- without WSP, I wouldn't be where I am today. So, thank you! I wouldn't trade my time with WSP for anything.