Alumni
Discovering the World of NGOs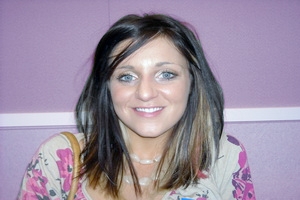 Washington Semester Program--American Politics
Home School: University of Buffalo

I live in the city (DC) now and everytime I go by the WWII Memorial, the Press Club or even the Watergate building, I think of being here with my Washington Semester class. I moved here after graduating and, because of the Washington Semester Program, I not only had connections made through my internship but I also had a group of friends who also moved here.

As part of the Washington Semester Program, I loved learning that there were different non-political organizations that do work for a better country – like Citizens Against Government Waste and DC Vote and others. They opened my eyes to what really goes on in the nation's capitol!

I would advise anyone to do it – take a risk at something different – unordinary. This experience can change the direction and goals of your future!