Alumni
Student Becomes Teacher; Former Washington Semester Student Now Professor in Program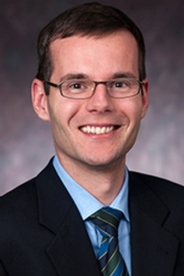 In the summer of 2008, Tobias Greiff was preparing to embark on a field research trip to the Republic of Georgia when war broke out. Greiff, an exchange student from Germany, was working towards an M.A. in political science and had to change his Fall semester at the last minute.

Greiff was a Konrad-Adenauer scholar at the Ludwig Maximilians University in Munich when he informed his scholarship organization that he had to change his fall plans. His mentor, a former Washington Semester Program alum, alerted Greiff about the option to study in DC, and Greiff was intrigued.
"When I saw that there was a program offered in Peace and Conflict Resolution with a study abroad trip, I was hooked," Greiff recalled.
Greiff came to American University as part of the Washington Semester Program and studied International Peace Conflict and Resolution. Interning on the Hill with Congressman Tim Murphy of Pennsylvania, Greiff used his German and Bavarian background to his advantage, helping the congressman's home district host several Octoberfest events in Pennsylvania. He even taught the congressman several German phrases to greet the crowds, which pleased the congressman and established a rapport with Murphy that extended far past standard office tasks. Greiff also gave tours of the US Capitol to groups of visitors, which, he said, were invaluable.
"[The tours] helped me, as a non-US citizen, to gain understanding and appreciate this part of US history."
However, it was the study abroad trip that solidified Greiff's future plans. Once sure he was going to focus his Master's thesis on the Caucasus and Georgia, Greiff switched his attention to the Balkans after his class trip to Bosnia.
"In terms of research and a career in academia, I had set my goals years earlier," Greiff explained. "However, the study abroad trip to the Balkans opened up a new opportunity for me…The contacts collected at this initial study trip were my first gateways into my new research area, which I continue to study today."
In 2009, one year after he graduated from the Washington Semester Program, Greiff and his wife started their own non-governmental organization (NGO) called f-r-e-e, which stands for Friendship Respect Education Engagement.Greiff and his wife have continued to work on community building and post-conflict resolution in environments like Bosnia to this day.
Had it not been for his mentor's experience in the program years earlier, Greiff might have been looking at a very different future.
"What I liked about the program and DC itself is that there are opportunities and new ideas around every corner- contacts, events, jobs, talks, roundtables, museums, and other educational opportunities in every subject imaginable," Greiff said. "There are very few other places in the US that offer this to the level that exists in DC, and the Washington Semester Program is well-designed in that it includes opportunities in the educational experience."
Greiff explains that the experiential learning aspect of the program is what makes it unique. And Greiff's experience stepped far outside of that classroom box- he visited Bosnia, Serbia, and Croatia with the Washington Semester Program. "I think this broadening of the educational experience beyond the classroom, and (in the case of my program) beyond the US is what makes the program really valuable."
In 2013, Greiff had the opportunity to once again return to American University, except this time, it was on the other side of the podium. Beginning as an instructor in the Washington Mentorship Program, Greiff continued his career in academia by returning to the Washington Semester Program to teach.
"Over the last three years of working in the very same program, even leading a very similar study abroad trip for my Conflict Resolution students in the Fall of 2014 to Bosnia and Jordan, I have grown as a teacher and a mentor," Greiff explains. "AU Has once again helped me define my strength and interests!"
Greiff credits the unique experiential learning experiences he gained in WSP with helping him define his academic career, from student to professor.
"Understanding that one can do all of that, that an academic career is not confined to the library and lecture hall, was maybe the biggest insight I took away from my first semester at American University."
But ask Greiff what he found to be his most important takeaway from the program? His wife. They met in 2008 during their semester as WSP students.

Above: Tobias Greiff (far left) and his wife Jacquie (far right) in 2009 at an orphanage in Bosnia