On Campus
The Library and Math Department Join Forces to Enhance Student Success!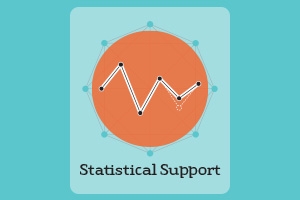 AU Library is thrilled to join with partners from across campus to create AU's new Research Commons, a comprehensive research resource. The Research Commons is designed to help students and faculty take their scholarship to the next level by offering a variety of services in one convenient central location—the library! The Research Commons is part of a larger plan to update and renovate the library, making it a research destination, a network that connects scholars, and an inspiring place to work and spend time.

As a part of the Research Commons, the Library has teamed up with the Department of Mathematics and Statistics to provide a variety of statistical services for all. Stop by the Statistical Software Support Desk for help with SPSS, SAS and other statistical software. With professional help understanding and using these programs, there is no need to be intimidated.
Walk-in services are available:
Monday: Noon–4pm; 5:30–6pm
Tuesday–Thursday: Noon–6pm
Friday: Noon–1pm; 3–6pm
The Statistical Consulting Center offers assistance with your research related statistical queries. By providing instruction on interpreting statistical results, designing an effective survey, setting up a sample group, and so much more, this service can help you take your project to the next level.
Walk-in services are available:
Monday: 4:00–5:30pm
Friday: 1:30–3:00pm

For more information see http://www.american.edu/cas/mathstat/statistical-consulting.cfm.