Feature Liaison Profiles
Staff Council had a chance to sit down with elected members Sean Cullinane (OCL) and Jocelyn Hill (Recreational Sports and Fitness) to ask them a few questions about backgrounds interests. Read more to see what we discovered!

Interview with Staff Council Liaison, Sean Cullinane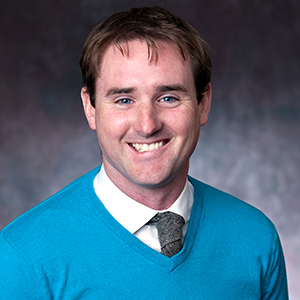 What do you do now and what did you do before coming to AU?
I am currently the Financial Administrator in Housing & Dining Programs. However, I was an Executive Assistant at a small real estate auditing firm before AU. I assisted auditors review financial statements related to leases for Fortune 500 companies.
How did you get into this area of work and what do you like about it?
Once I decided to leave a real estate firm, I knew I wanted to do something in education which is when I started looking at AU's job openings. I grew up in the DC area so I knew AU growing up and always liked the reputation here. Luckily, I got a job in the Office of Finance and Treasurer about two and a half years ago.
Where are you from? What did you study in University?
I am actually from the DC area. I first lived in Brookland, which is where my dad grew up as well, and then we moved out to Beltsville in PG County. I went to St. Bonaventure University where I studied Philosophy.
What is one place you'd love to go, which you haven't visited yet?
I have a few places I would love to go. I'm hoping to go to Guatemala this Christmas, and I would love to go to the Greek Islands sometime soon. I also have a life time goal to see every US National Park.
If you could be one fictional character, which one would you be and why?  
I grew up reading comic books so I always wanted to be part of the X-Men. Any of those characters would be great.
What do you hope to accomplish with Staff Council?
I am hoping during my time on Staff Council to offer more opportunities for the AU community to be more involved in DC. This is a great city with a lot of opportunities to improve in different areas and really great places to see.