Research
New Electronic Journal Collection!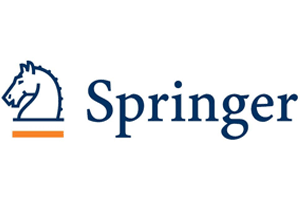 With titles ranging from Academic Questions to Zoomorphology, another new journal subscription package adds greater breadth and depth to AU Library's electronic resources. Approximately 1,700 titles are available through a new SpringerLINK platform—up from about 50.
All of the titles are available through three different avenues: 1) SearchBox, 2) the "Find Journal" link on the AU Library website, or 3) from the AU Library's Journal Finder on the ALADIN homepage. 
The sciences, including medicine, dominate this Springer collection, but it also offers access to many social science titles as well. Humanities researchers will also appreciate its particular strength in philosophy. Among the subject areas emphasized are: astronomy, biomedical sciences, business & management, chemistry, computer science, earth sciences, geography, economics, education, language, environmental sciences, food service & nutrition, law, life sciences, mathematics, medicine, philosophy, physics, psychology, public health, social sciences, and statistics. Some representative journal titles from the included 1,700 titles are listed below. Also of note, this Springer collection includes a number of academic journals from China, India, and Russia. Any questions about research in electronic journals may be directed to any of the reference contact points, including a visit to the Reference Desk, email to research@american.edu, or a call to 202-885-3238. 
Sample Journal Titles:  
EcoHealth, Earth, Moon, and Planets 

Educational Technology Research and Development

Environment, Development, and Sustainability

Environmental Economics and Policy Studies

Forum for Social Economics

Human Behavior

Journal of Coastal Conservation

Journal of Logic, Language, and Information

Law and Human Behavior

Motivation and Emotion

NanoEthics

Sexuality and Culture

Social Justice Research