CEP Partners with Association for Conflict Resolution for Annual Conference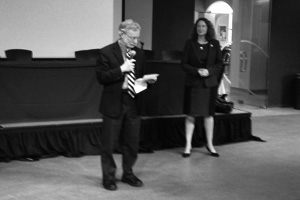 The Association for Conflict Resolution, Environment & Public Policy Section, in partnership with the American University Center for Environmental Policy held its 2013 Conference, "Dialogue in an Era of Divisiveness" on May 21-22, 2013. The Conference featured speakers Horst Greczmiel, White House Council on Environmental Quality, and Congresswoman Elizabeth Esty.
Click here for more information about the conference.