On Campus
Poster Printing Service Available at the Library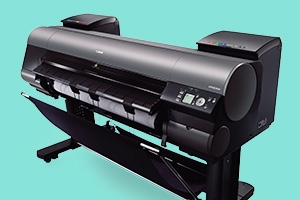 Give your presentation an edge!
Now that we are past the semester halfway point, your thoughts may be turning to that big final project, the one that counts for 20% of your grade. The content is critical, but the presentation is too—so put down the glue stick and poster board! 
The large format poster printer at the library can turn out a slick, polished presentation aid in a matter of minutes. Since we introduced this printer, students have produced more than 650 posters and the feedback has been terrific. Staff appreciate printing appointments, but can also accommodate walk-in requests when available. You can find this service on the Lower Level, right across from the Reserves & Technology Services Desk.
We have put together a selection of helpful poster creation resources, including websites with downloadable templates, poster do's & don'ts, and design tips. Visit the library website to explore this list! You can also email us at autechservices@gmail.com to make an appointment or find out more.