Our new strategy, organized into themes of scholarship, learning, and community, defines where we as an institution will focus during the next five years. Inspired by the pillars outlined in President Burwell's inaugural address, the plan is a culmination of a robust strategic planning process and draws on an extensive analysis of AU's current strengths, opportunities, and positioning relative to our peers; an examination of best practices and trends in higher education; and, most importantly, robust input and feedback from a wide range of AU community members at all stages of development.
The strategic themes and their corresponding imperatives will guide our focused efforts as we blaze a trail to AU2023.
As a research university on the rise, scholarship is central to AU's future. Over the next five years, we will develop areas of strategic focus that draw on fields where AU already excels, fields where AU's expertise crosses schools and disciplinary boundaries, and fields that hold promise for the future. In addition, we will establish centers and pursue endowed chairs to support the work of faculty across a range of disciplines.
Imperatives
Invest in areas of strategic focus that enhance understanding and have the power to make an extraordinary impact on our world. Fields include health, data science and analytics, security, and social equity.
Grow sponsored research and expand faculty-student research collaborations.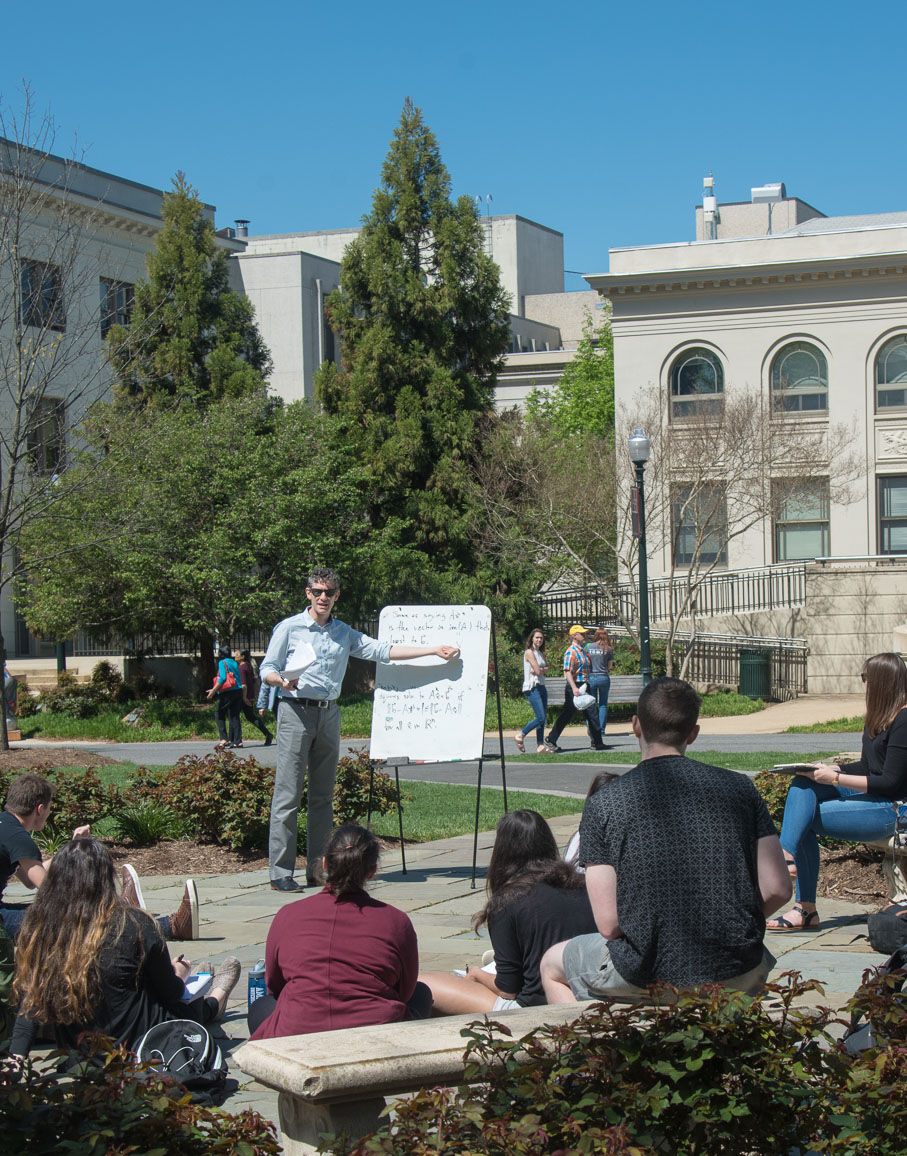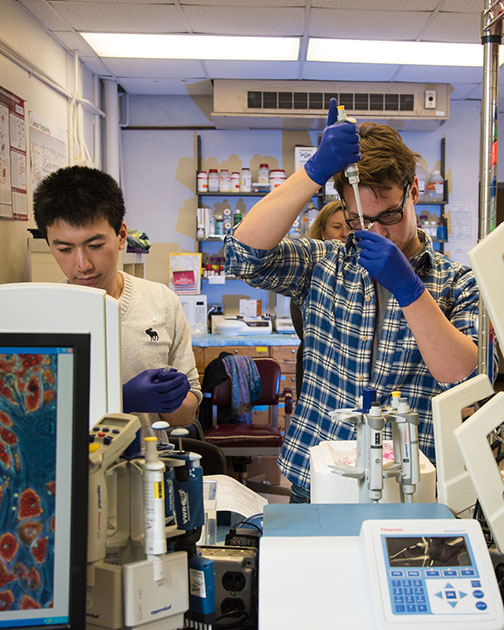 Learning is at the core of AU. As we prepare for tomorrow's opportunities, we will continue to embrace the highest-quality teaching while exploring new frontiers of learning and scholarship. We will expand opportunities for lifelong learning experiences that are more flexible, personalized, and accessible. 
Imperatives
Provide a first-rate student experience that promotes access, thriving, retention and graduation
Excel in providing traditional and emerging forms of education to promote lifelong learning
Focus on learning for undergraduate, graduate, and professional students that prepares them to engage in the world
AU is an institution deeply rooted in community—locally, nationally, and globally—and when our community grows stronger, so do we. Over the next five years, we will build and strengthen our ties to communities, internal and external.
Imperatives
Lead and model inclusive excellence
Work with the Washington, DC, region to be a responsive partner, ensuring that we are a part of, not apart from, our local community
Form and expand partnerships to leverage our strengths and extend our reach
Improve how AU works to cultivate a work environment that enables our faculty and staff to thrive