Office of Sustainability
4400 Massachusetts Avenue NW
Washington
,
DC
20016-8163
United States
Examples of Social Sustainability Initiatives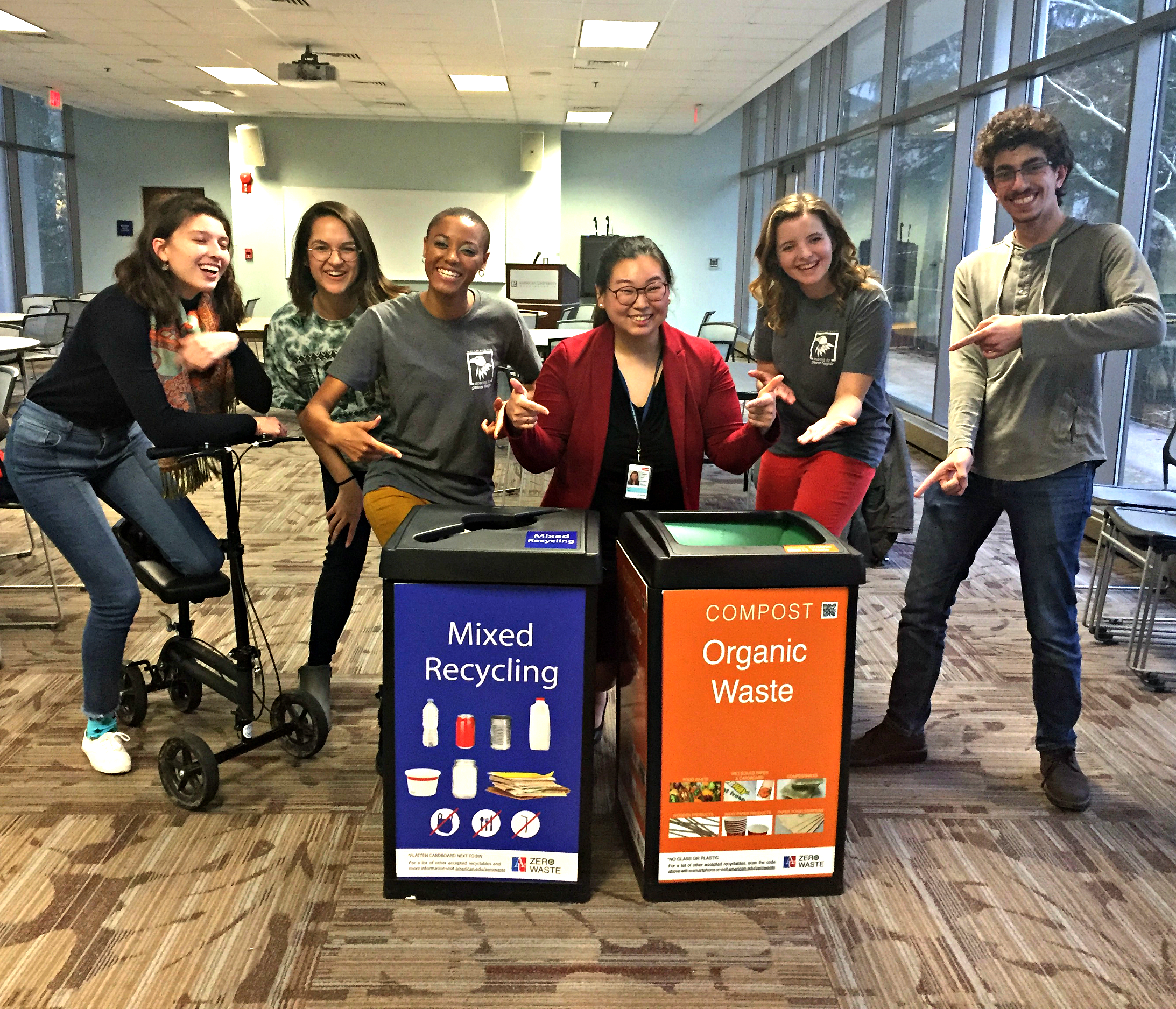 DC-Central Focus on Food Justice
You don't need a degree to make a change in your community.
The Office of Sustainability partnered with the Center for Diversity and Inclusion and AU's NAACP chapter to create a conversation around food justice in the DC community and college campuses. Presenters at the event included Helen Lee from the Department of Public Works and Alex Clark, the vice president of GWU's Food Recovery Network chapter. Nearly 50 students were present to talk about how students can get involved in battling issues of food justice in DC and at the campus level. During a collaborative session at the end of the event, students asked questions to get a better understanding of actions that they can take to help limit food waste and deliver food to those in need in the DC community.
Innovative Carbon Offset Program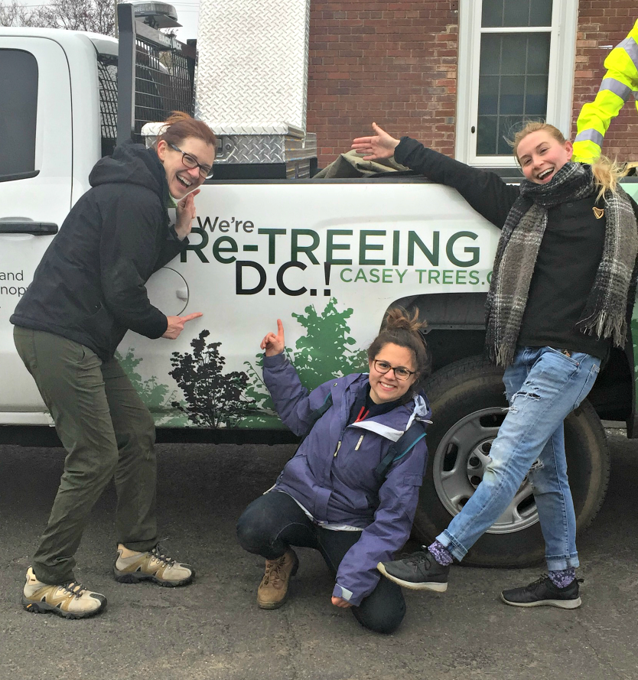 Program to offset commuting emissions
Facilitated by Urban Offsets, a portion of AU's carbon offsetting funds will be used to augment the District of Columbia Department of Energy and Environment (DOEE) and Casey Trees' ongoing tree planting and maintenance efforts, allowing for DC residents to receive trees and discounts on their water bills through the RiverSmart Homes program. Megan Litke, Director of Sustainability Programs remarked "Not only are we able to offset the climate impacts of our daily commutes, but we're doing it in a way that beautifies our city and provides other very significant benefits to the District and its residents."