Alumni Profile
Be Curious and Stay Connected: Lessons from Tony Silva, SIS/MA '94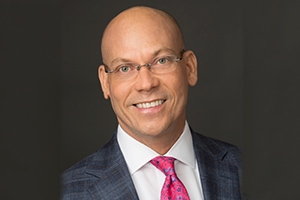 "Be curious and remain curious."

Tony Silva, SIS/MA '94, values this philosophy as one of the most important things that he learned from his master's degree in international communication at American University's School of International Service. Having graduated with a degree in journalism from New Mexico State University, Tony came to AU, and SIS specifically, with a passion to do good in the world. Throughout his career, and now as executive vice president of Social Change at Ogilvy Public Relations, he is doing just that.

Looking back on his career, Tony knows that he has always been striving to make the world better. He describes the work that he and his colleagues at Ogilvy do, saying simply, "Social change is ultimately to improve the human condition." He credits the diversity at AU for helping him realize his "interest in travel, interest in issues, and how these issues effect a global population." 

While Tony went straight to the SIS master's program after graduating from college in New Mexico, not everyone else did. He valued the diversity of his peers, both globally – "Many of my classmates were from other countries or had spent a significant amount of time abroad" – and professionally – "I got to just learn not only from the professors, but from everyone around me." 

Tony knows the value of his degree, and he says that in his experience, the Washington, D.C. community values it as well. "Many AU alumni stayed in Washington for 25 years," he says, "so AU is well respected." Tony also is a big proponent of continuing to engage with the university. What's one reason why he encourages others to be engaged with their alma mater? "I got a private tour of the new SIS building before it was opened! That's one of the nice perks of staying connected with the university." 

5 things Tony Silva says his AU experience taught him: 
Be curious and remain curious.
Stay engaged and interested in many things.
Bring new thinking into the workforce.
Allow and accept the evolution of communication.
Stay connected with people. Staying connected helps operating in this world a little bit better.