Alumni
The Multimedia Success of the Multifaceted Charly Arnolt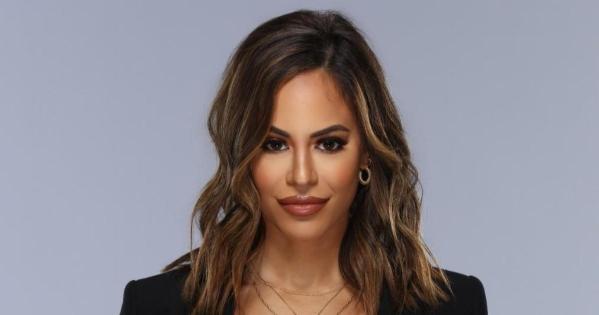 Charly Arnolt, SOC/BA '10, has always stood out. Early on, she set herself apart as a star student and fastidious planner. And when late high school hit, she set to work researching colleges—wielding a highlighter while thumbing through The Princeton Review's Complete Book of Colleges, starting with the As. In these early pages, she bumped into two words that would transform her future: "American University."
"My history of what I wanted to do and what I've ended up doing is kind of interesting," Arnolt explains. But it's the unique pivots she's taken—from writing for a hip-hop magazine to reporting for World Wrestling Entertainment (WWE) then hosting for ESPN—that make her career remarkable and pay homage to her adaptability.
Arnolt grew up in Indianapolis, hearing her father pitch the nearby Indiana and Northwestern Universities. But she was called beyond the Midwest, to cityscapes elsewhere. So, when she bumped into AU's entry in the Complete Book of Colleges, "it checked a lot of the boxes." A broadcast journalism program? Check. Poli sci classes? Check. An urban location with ample news outlets? Check and check. Before she knew it, she was a visitor strolling through campus on a temperate day in early fall—admiring the trees' lush, green sway. A self-described "instinctual person," she left AU awash with confidence. When her early application was accepted, "that was it."
"I came to American University...because I knew I wanted to be in television," says Arnolt. Public speaking and interviewing came naturally to her. She envisioned herself becoming press secretary and set her sights on a double major: broadcast journalism and political science. But as she settled into classes, she recognized poli sci wasn't the dream after all. Instead, she delved into criminal justice, making the subject her minor, along with Spanish. She also enrolled in communications law classes. Such exploration proved transformative, demonstrating how many different roads she could take while keeping journalism at the center. Her diverse interests would serve her well as she started seeking internships in her second year.
At AU, more than nine in ten students complete an internship before earning their undergraduate degrees. But Arnolt took this grind to the next level—labeling herself a "professional intern" and graduating with seven internships and a "stacked" resume.
From translating American film clips for a Spanish production company while abroad in Madrid to creating news packages as an intern for DC's local Fox station, WTTG, Arnolt did it all. AU adjunct professor Barbara Wall, then vice president of Gannet's legal division, noticed Arnolt's academic prowess and tapped her for a paid work-study there. Arnolt also honed her broadcasting chops over two summers, working for stations in Miami then Houston. And as a senior, back at WTTG, she even interviewed an up-and-coming Kim Kardashian following the White House Correspondents Dinner. Entering the job market in 2010, she had more experience than some young professionals who'd graduated years prior.
Arnolt considered a TV-reporting job her clearest path into broadcasting, so she sought positions in local news to quickly climb the ladder while gaining on-air experience. She landed her first gig in Huntington, WV, then continuously jumped to larger markets—zigzagging from Kansas City to her hometown of Indianapolis. There, "[she] broke into sports" and solidified her aspirations.
"I realized that sports [were] my passion," she says. She'd go on to self-produce her own sports web show, BackTalk Ball, but her big break would come thanks to a key connection. Still today, she says, "Networking is the most important thing that I've learned."
During her stretch as a sports anchor in Indy, Arnolt befriended Tony Khan, whose family owns the Jacksonville Jaguars. Because she covered The Colts, competitors in the same division, she and Khan often rubbed shoulders in the press box during NFL games. After Arnolt's anchoring contract concluded, Khan invited her to go backstage at a WWE show. There, she would approach WWE's head of talent relations, who she recognized from a reality show on E! Arnolt introduced herself and asked if he might review her reel and share his thoughts.
"Next thing you know, I was contacted by one of the heads of hiring for the backstage correspondents," Arnolt recalls. She booked an audition then a job. "It wasn't something that I ever foresaw happening."
In fact, she had already verbally accepted a sports-anchoring position at WTTG, her old stomping grounds, when she received the offer through WWE. But because WTTG lingered when sending over the binding paperwork, she could seek out mentors' advice and weigh both opportunities. In the end, she decided to chase something new and exciting—in her typical Charly way—and signed on to work with WWE.
Today, she tells students, "network as much as you can because the connections you make...can...serve a real purpose later on in life." Building a community, she maintains, is not just useful for finding jobs, but it connects you with people to learn from and dialogue with.
Come 2016, Arnolt's fanbase expanded as she took on backstage WWE interviews. She adopted the host name "Charly Caruso" and, after six months with the company, was promoted and relocated to NYC. From there, in late 2018, she signed on to work at ESPN part time—initially hosting SportsCenter on Snapchat and Sportscenter updates. Then, she was asked to fill-in host on the talk show First Take, where she established herself as the main fill-in host in mere months. Not long after, the podcast First Take, Her Take debuted in early 2021, positioning Arnolt as a weekly co-host.
After nearly five years at WWE, Arnolt felt her growth there stalling and set her sights on new goals. April 2021 marked her full-time transition to ESPN, where her hosting and reporting now span multiple shows and platforms. Beginning in 2022, Arnolt—never slowing down—also began reporting for the UFC.
So, how has Arnolt achieved so much in one decade? Beyond networking, she points to three pieces of advice. First, intern! She urges broadcasting students to seek "obvious" positions in local news. The practical nature of these gigs makes them ideal for knowledge building, and high-level tools help students generate standout reels.
Second, "take advantage of the city." Don't silo yourself off, never leaving AU's campus. Familiarize yourself with DC's many (school) communities. Scour museums. Attend sports games. Explore what matters to you and add layers to the self. As a certified personal trainer and Make a Wish Foundation volunteer, Arnolt understands the appeal of living a multifaceted life.
Finally, make time to enjoy yourself. "Looking back [at] college, I took things...very seriously," says Arnolt. (She admits to only ever missing a single class after—to her horror—oversleeping.) Lean into the moment because these are years "you will never get...back," she says. It's a rare gift to "wake up surrounded by likeminded people, people your age, who are in the same place." Take chances. Foster connections. Stretch your mind. And most of all, make the most of being an American Eagle.