Alumni
Joe Biden's 1988 Visit to American University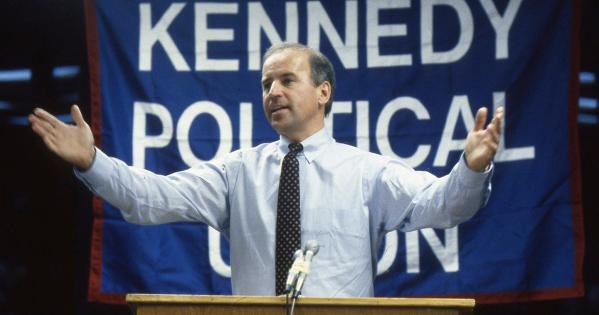 When Brian Keane, SPA/BA '89, sat down for a beer with then-Senator Joe Biden in the Tavern, he had no idea that he would spend the night talking with America's 46th president. 
The year was 1988, and Keane, a senior, was the newly appointed director of the Kennedy Political Union. From the outset of his tenure, he made the ambitious goal of hosting as many presidential candidates on campus as possible that year. 
"I loved the concept of the Kennedy Political Union because to me, it was like that game of picking anyone in the world to have dinner with," Keane said. "And that was KPU. They gave you the resources to actually do that."
Of everyone KPU brought to campus that year, Keane considers Biden's visit the most notable. The Delaware Senator had just ended his first presidential campaign in 1987 after a plagiarism scandal and suffered two brain aneurysms in the first half of 1988. The speech he gave on the night of November 13, 1988, to a packed room of attentive AU students, was his first public appearance since.
"Most of we public officials, when we're about to speak somewhere, we start off and we say, 'I'm really happy to be here,'" Biden said. "Well folks, I'm happy to be here. I'm happy to be anywhere in light of the last 8 or 10 months."
According to Keane, university security had to shut down the event because the senator stayed so long answering student questions. After the event, Keane accompanied Biden on a walk across campus. Biden turned to him and asked "is there any place to get a drink around here?"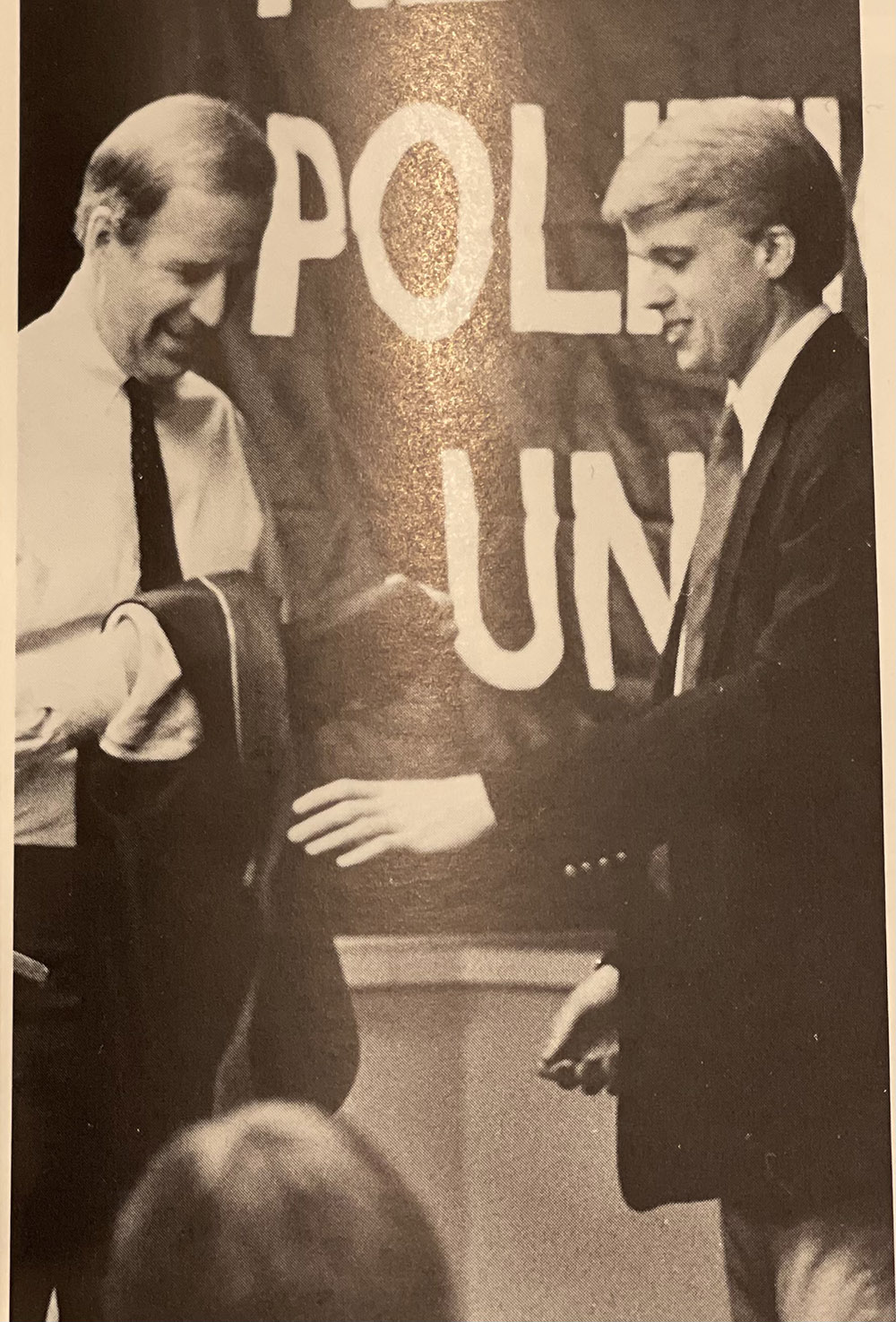 As Keane and Biden settled into seats at the Tavern, the senator called his two sons, Hunter and Beau Biden, over from Georgetown. 
"That was just a wild night," Keane said. "It was a night I never forgot, and as I realized later, it was also a night he never forgot."
In 2007, Keane was at a train station in Philadelphia when he noticed a familiar figure reading the newspaper. Since graduating from AU, he had built a successful career as the founder and president of SmartPower, a nonprofit focused on renewable energy. 
"I walked over to him," Keane said. "And as he looks up at me, he looks me in the eye, and he goes, 'American University.'"
Biden remembered not only the KPU event but Keane himself, nearly 20 years later. In a moment reminiscent of their night at the Tavern, Keane and Biden grabbed a coffee while waiting for their trains. At that time, rumors were flying about Biden pursuing a second presidential bid. 
When Keane asked whether he was going to run a second time, Biden responded, "Yeah, why not?"
The two parted ways shortly after to catch their respective trains, but Keane's encounters with Biden in close vicinity to the Senator's first two presidential campaigns left an impression on him. And when Biden announced his third run for president in 2019, Keane felt warily optimistic.
"He was always my guy, but there was the concern initially that he wasn't the right guy," Keane said. "As it turns out, he actually was exactly the guy for this moment. Talk about the moment meeting the man."
In 2011, Brian Keane received the Alumni Eagle Award, which recognizes alumni for outstanding service to AU and the Alumni Association. Keane served as a two-term president of the alumni association from 2007-2010. He currently sits on the School of Public Affairs Board of Advisors and the Board of the Center for Environmental Policy at American University.