Alumni
The Power of Presence: A Shared Legacy to Fight for Justice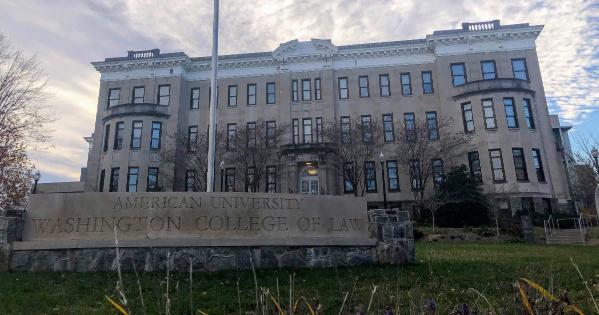 When American University Trustee, the Honorable Gerald Bruce Lee, SOC/BA '73, WCL/JD '76, first graduated from AU, he planned to be a journalist. Then he learned about law school. The potential to "impact society and make a difference in the lives of others" inspired him to change course. After several years of teaching high school, Edna Ruth Vincent, WCL/JD '89, made a similar decision, which led to a fulfilling law career—and meeting Lee, her future husband.
Looking back on his and Vincent's experiences at the Washington College of Law, Lee feels that "the faculty taught us to be concerned about justice and social responsibility and how to be impactful through the law."
During his time at WCL, Lee interned at area law firms. In his first job, he clerked for Gwendolyn Jo Carlberg, WCL/JD '66, in Alexandria, Virginia. He went on to serve as a trial lawyer for 15 years before, on his third try, being elected as a state judge for the Fairfax Circuity Court in 1992. In 1998, he was unanimously confirmed as a US District Court Judge for the Eastern District of Virginia, where he served for two decades.
Vincent co-founded a boutique firm in 2002 and was featured in Washingtonian Magazine's Top Lawyers. A family attorney, she came to appreciate how the law applies to every aspect of life—and how a new set of facts may allow for a more malleable approach. "[I was in the courtroom], fighting whatever battles my clients were facing," she says. Vincent retired in 2017.
For more than three decades, Lee and Vincent have shared a "commitment to service and [the] fight for justice." Today, they both maintain strong ties to AU. In addition to their sustained philanthropy to WCL, they also host reunions with former law clerks and interns.
In 25 years, Lee estimates that he trained 150 interns, with a third becoming judicial law clerks. He credits the "power of presence," saying the time and effort spent mentoring young lawyers to succeed will pay off as they collectively change the world for the better.
"American University changed my life. My time at WCL opened so many doors, and its lasting impact spans three generations, including our son and grandson," Lee reflected. "I have a real desire to give back, empower others, and shape the next generation to work for justice and social responsibility." And give back, they do.
In 2010, Judge Lee became a university trustee, helping to oversee academic affairs, campus life, and the stewardship of AU's funds. For 23 years, he served on the WCL Dean's Advisory Council. "It's what I love—alumni supporting the dean and faculty, bringing ideas and real-life applications from our experience to share with students." He also remains involved with the WCL Black Alumni Association and AU's Black Alumni Alliance.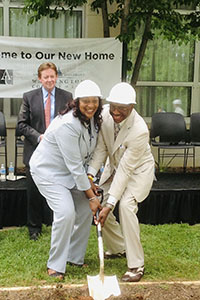 "I think that each of us as alumni have an opportunity to seed the ground for the next generation," said Lee, who sees incremental online giving as the key to impactful philanthropy. "We give so that the next generation may have the opportunities we did not—scholarships, competitions, clerkships." Such opportunities help create a more equitable, affordable, and empowering AU education—a focal point for Change Can't Wait: The Campaign for American University.
Together, Lee and Vincent are changing lives and forging a legacy that will live on through the good work of generations to come.
"Law school is life-changing," Vincent said. "It completely transformed the trajectory of my life, mobility, and autonomy. With my degree came the ability to make a difference."