Alumni
Recent Graduates' Continuing Education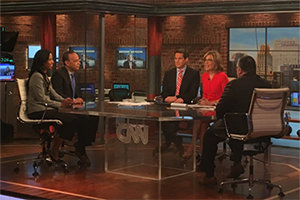 Each year, more than 3,000 AU students graduate ready to take on the world. While most of these new alumni enter the workforce or pursue graduate studies, a small number pursue post-graduate fellowships. Often prestigious and highly competitive, fellowships provide the opportunity to build on previous academic and experiential learning, and to make a difference to an organization or academic discipline, all while earning a paycheck or stipend.
Some of the organizations who offered post-graduate opportunities to the 2017-18 graduating class include:
•   AmeriCorps
•   DC Public Schools
•   National Aeronautics and Space Administration (NASA)
•   National Institutes of Health (NIH)
•   National Wildlife Federation
•   NBC Universal
•   The John F. Kennedy Center for the Performing Arts
•   The Walt Disney Company
•   Transportation Security Administration (TSA)
•   Walter Reed Army Institute of Research
Are you currently completing a post-graduate fellowship? Be sure to tell us about it, so we can share your story with AU alumni around the world. If you graduated between August 2018 and May 2019, be sure to complete the graduation census here: tinyurl.com/gradcensus1819. 
And if you would like to be featured in a future news story about your fellowship experience, email Charley Fogel, and let them know when you graduated, where you are working, your job title, and what you love most about the work you are doing. 
Keep an eye out for future updates on your fellow Eagles and the amazing work they're doing!