Alumni
Looking Back at Julian Bond's Coursework on Oral History: Did you participate?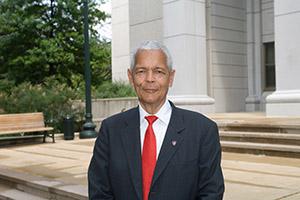 Some years ago, the late Julian Bond taught a course at AU's School of International Service about the Oral History of the Civil Rights Movement, and each student was to collect an oral history of someone who was active in the civil rights movement. Students were instructed that ideally, interviewees would not famous.
If you or anyone you know took the course, please contact Harvard University Associate Paula J. Caplan at paulacaplan@gmail.com With the agreement of Bond's wife, Pam Horowitz, Dr. Caplan is trying to carry out what he likely intended, which was to assemble an archive of those oral histories.