Alumni
Meet White House Correspondent, Sine Institute Fellow, and Alumna Janet Rodriguez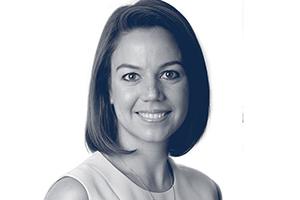 When Janet Rodriguez, SOC/BA '06, applied to AU, she didn't tell her mother. After visiting DC on a high school field trip, she knew she wanted to study in the city. She had long known she wanted to be a journalist, and in her mind, the only place to follow her dream was American University. "There's just no other competition for journalism school in DC," she says.

When Janet was accepted to AU as an early decision applicant, she finally shared her plan with her parents. "If you find a way to pay for it, you can go," she recalls her mother saying. And that she did. Janet became a Gates Millennium Scholar, and her dream of an AU education came true. (The GMS program, established in 1999, is a 1.6 billion dollar initiative funded by the Bill & Melinda Gates Foundation to remove financial barriers to education for students of color.) "I guess my determination just made it happen," she says.

That determination continued. Janet's time at AU opened her eyes to the world and different cultures, she says. "AU was not only a big platform for personal growth, but also professionally," she says. She had her first on-air job before graduation, and she went on to work for Telemundo and in Phoenix and Chicago before returning to DC. 

As Univision's first dedicated White House correspondent, Janet relishes being at the White House every day, "living history," and sharing stories with audiences who don't enjoy the proximity she has. "It's the best opportunity I have had—and the biggest responsibility," she says. 

Back on campus this semester as a fellow at AU's Sine Institute for Politics and Policy, Janet is energized by what's happening at the institute. "It's been fantastic. The work is really groundbreaking," she says, adding that she was flattered by the invitation to participate. She accepted the offer in an effort to bring more diverse voices to the AU community.

Originally from Cuba, Janet's family immigrated to Miami when she was just 12 years old. On that high school field trip to DC, Janet says, she thought to herself, "Now this is America!" And, now, she reports, she can see just how fortunate she was that the platform of her AU education led to a successful career in the field she loves.
Join Janet's series of seminars on the topic of "Policy, Politics, and the Presidential Campaign Trail: A Front Row Seat to the 2020 Election." Details about these and other Sine Institute events are at american.edu/sine-institute.