Alumni Profile
Alisyn Camerota, SOC/BA '88, joins CNN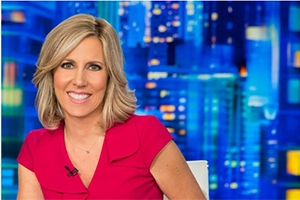 Alisyn Camerota, SOC/BA '88, says she arrived on American University's campus "with a vision of someday, somehow becoming a TV news reporter." And, that's just what she's done. After 16 years at FOX News Channel, she recently began work at CNN, anchoring both morning and primetime programs and covering special stories for the cable news giant.  
"I am loving my new job," Alisyn says. "There's been breaking news on a global scale for months now." In her short time at CNN, she's worked with a variety of co-anchors and producers on both New Day and CNN Tonight. "It's been pretty thrilling. It's been a whirlwind getting to know my new colleagues and getting to know how CNN operates," she says. 
Alisyn is settling in to a new routine –on some level. "Regular hours are not synonymous with news casting," she says with a laugh. She went from being on-air regularly in the early morning hours to anchoring the 10 p.m. newscast along with Don Lemon throughout the month of September. "I feel really fortunate to have this new opportunity," she says. 
Alisyn credits internships and hands-on experience while a student with launching her career. "Because of AU, I was able to achieve what I set out to do," she says. "I got a great internship and it connected me to all sorts of power players in the news business, and that was my launching pad." 
Because of her own experience as a student, Alisyn has remained actively involved with the School of Communication as an alumni mentor, a member of the SOC Dean's Council, and a host for students on site visits in New York. "I'm so grateful that I had a great academic and pre-professional experience at AU that I want to make sure other students have the same," she says. "I know of the goldmine of graduates that American has…And, I just know that if the current students can tap into that resource, then their future is that much easier." 
Alisyn has also made a lasting mark on McKinley, the new home of the School of Communication. Thanks to her generosity, it is also home to the brand new Alisyn Camerota Inspiration Lounge, which Alisyn describes as a one-of-a-kind space where the historic portion of the building meets the with the newly constructed areas –a vantage point showcasing both the past and the present. She's proud to say that the lounge bearing her name is "the bridge between the past American University building and the new School of Communication and all that will be accomplished there in the future."