Alumni Success Story
AU Alumnus Helps Eagle Find Her Wings
Volunteer Ken Gilbert, Kogod/BSBA '73, Kogod/MS '74, made a personal connection in his recruitment efforts.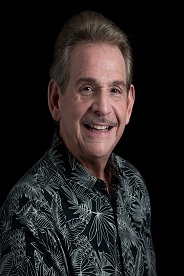 Since 2010, American University alumni have supported AU's admissions efforts as volunteers and helped to recruit prospective students to AU. Ken Gilbert, Kogod/BSBA '73, Kogod/MS '74 went above and beyond this past year in helping to recruit freshman Star Dahl-Thurston for the Class of 2020.
A longtime volunteer, Ken has helped AU's recruitment efforts as a representative of the university at local and national college fairs, through participation in information sessions and admitted student receptions, and by hosting annual Summer Send-Off events for Hawaiian AU-bound students. "I stay involved with AU as an Alumni Admissions Volunteer to identify and provide the best qualified Hawaii high school students with practical and passionate insight to what an AU education can provide for them," said Ken about his volunteer experience. 
Through his personal experience with AU as well as his ongoing experience helping with the Admissions process, Ken recognized that Star, a longtime friend of his family, would be a great candidate for AU. "I have known Star throughout her educational experience and have realized what a wonderful young lady she has become," said Ken. "Star is successful, powerful, and smart, and I realized she would excel at AU, learn about global opportunities, and blossom through her experience at AU and DC."
As a high school student, Star already had AU on her radar. When she began to consider AU seriously, "Uncle Ken," as she calls him, was a great resource for her. "Uncle Ken's kids and I grew up together, and they are two of my really good friends," she said. "He was an amazing resource for learning what the school was really about. He is so passionate about the school and never said a bad thing about it."
With Ken as a resource, Star explored AU further and realized it was the right choice for her. "People ask me all the time why I decided to come to American and my answer is always 'I just knew,'" she said. "I remember Greg Grauman (SOC/BA '99 and former Assistant Vice Provost of Enrollment at AU), who had presented at my high school, telling me that AU is a strong community and students aren't left out in the cold to figure out 'how to college.' There were so many places that you could get support."

Helping Star identify AU as the right choice for college wasn't the only way Ken assisted Star on her path to DC. "During Uncle Ken's birthday party this past summer, we were talking about American and I had mentioned I was excited to buy merchandise so I could represent the school. He sent his daughter to get an American University duffle bag and had her give it to me," said Star.
Alumni Admissions Volunteers like Ken continue to help shape the future of AU with their passion and enthusiasm for the university. "AAVs are critical to assisting aspiring AU Eagles to understand the unique attributes and wonderful environment AU will provide them in shaping their lives and careers," said Ken. Added Star, "Alumni volunteers are so amazing because their passion shows how much AU touched their lives and shaped who they have become. AU alumni, in my experience, want to send people here because they know the power a progressive school like AU can have on young intellects."