Alumni Success Story
Carrying On a Tradition of Giving Back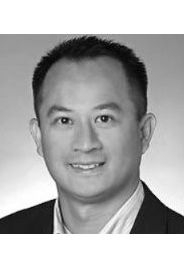 From working as an international business development consultant, to serving as an active American University volunteer, to coaching his daughter's soccer team, John Morada, CAS/BS '00, seems to do it all – and then some! In addition to serving as an at-large member of the American University Alumni Board and as co-chair of the San Francisco chapter of the American University Alumni Association, he serves on the advisory boards for Silicon Valley Education Foundation and the Aurum Preparatory Charter School in Oakland, Calif.; advises two startup companies pro bono; and plays tennis competitively.  

As the director of strategic alliances at WIPRO, an international IT Services and consulting firm based in Bangalore, India, John focuses on business development with open source companies. This role requires him to work with an array of open source companies across the globe, speaking with colleagues internationally and traveling often. John says working at an international company is "a natural fit coming out of AU." There is no doubt in his mind AU's values prepared him to work with colleagues across the globe.

Not only did attending AU provide a great path into his career, it also ignited his passion for giving back through service and volunteerism. The man he credits with inspiring him to give back was his senior thesis advisor, Dr. Tim Bergin. John says, "Tim showed me what it meant for somebody to care so much about their students and it is something that I have carried with me throughout my life. He is why I give back." John and his wife carry this on by teaching their two young children (with a third on the way!) to be compassionate and giving, including them in service projects such as cleaning up a local park with fellow AU alumni.

In the spirit of giving back, John is working with Dr. Ulysses J. Sofia, associate dean of research, Department of Physics, and Dr. Arthur Shapiro, professor, Department of Psychology, to create the "Innovation Safari" pilot program for the Computer Science department. Kicking off in Spring 2017, the program will provide the opportunity for six AU Computer Science students to travel to the Silicon Valley and experience west coast innovation at work first-hand. John is using his resources and connections to give AU juniors and seniors the inspiration to think big as they plan the next phase of their life after graduation.

Although he currently resides on the west coast, John finds a home at AU stating, "DC and AU are always where my heart is and why I am on the alumni board today."