Alumni Success Story
Alumni Board Member Uses Family Business Experience to Assist Others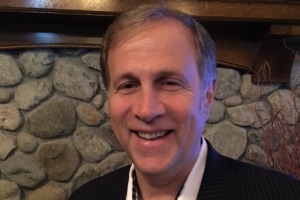 "I guess you can say that I came to AU in 1976 and never left," says Lee Tannenbaum, CAS/BA '80, about his ties to AU. "A college counselor told me how beautiful the campus was and felt that I would be at home there since I had grown up in the suburbs," he adds.
Born in Brooklyn, N.Y., Lee has lived in Rockland County, N.Y., since 1960. Upon graduation from high school, Lee knew he wanted to attend college in Washington, D.C., since he was fascinated with politics and its effect on business.  
After arriving on campus as a freshman, he immediately went to Capitol Hill and was hired as an intern in the office of his Congressman, Benjamin Gilman, who served as a U.S. Representative for New York for 30 years. Thus began Lee's "love affair" with Washington, D.C.   
During his time at AU, Lee wrote for the university newspaper, played intramural sports, and made several life-long friendships. "My best friend at AU is still my best friend today," says Lee. His favorite memory is attending concerts and writing music stories for The Eagle. Lee was able to meet several artists whose music inspires him to this day. He recalls meeting Dennis DeYoung, founding member of the rock band, Styx. Lee says the rocker called out to him, saying, "Get over here and ask me some questions, kid."  
Since graduating, Lee has been the president and owner of Mill Supply Division, wholesale fabricators of Hunter Douglas blinds. He runs the company with his brother, Ross, and the two have been working together there for more than 33 years. Their father started the company in 1969 and Lee joined him upon graduation from AU. Over the years, he's helped grow the business from $4 million in revenue in 1994 to $23 million in 2013. Lee says that the most rewarding part of operating this company came from the example his father set. "I got to work with my dad and brother. We were always there for each other," says Lee. 
Lee is now a business development manager for a growing family business, Designs by Town & Country, a full-service window treatment company in Greenwich, Conn. Lee is helping the owners build their family business by enhancing their brand and improving their networking with interior designers, architects, and home automation integrators. In this role, Lee helps the father and son team use lessons he learned while running his own family business.
Lee says that volunteering his time to AU has been very rewarding. "The fact that I can still help my alma mater makes me feel valued," he says. In addition to being a member of the Alumni Board, Lee serves as an Alumni Admissions Volunteer. At a recent college fair in New York, Lee says he was impressed by the quality of the prospective students. "Just seeing the types of young men and women being accepted by our university makes me feel good about our future," he says.
Lee notes that much has changed at AU since he attended in the late '70s. He recalls the time, before Bender Arena was built, when students had to ride a bus to the Fort Myer gym in Virginia to attend basketball games. "All the new academic buildings on campus demonstrate that this indeed is a new AU. There is a new attitude and it is infectious," he says.