Alumni Profile
Turning Leadership and Mentorship Into Success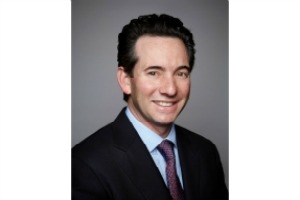 Marc Bender, SPA/BA '97, attributes his success to his experiences as a student athlete and the SPA Leadership program. He is currently the Chief Investment Officer at Cantor Fitzgerald Asset Management, a global financial services firm in New York City.

Looking back at his tenure at AU, Bender considers himself fortunate to have participated in the SPA Leadership Program. "Richard Levick was our director and taught us a great deal about a wide range of areas, including everything from how to speak and articulate yourself in public to how to act around political dignitaries," Bender says.

Recently, Bender met Margaret Marr, the current SPA leadership director, when he spoke to a group of current students and recent alumni. Bender regards Marr as a terrific leader who provides invaluable opportunities to her students. The SPA Leadership Program allows students to learn real-life leadership skills to pave the way for future success. "The wide reach of skills and walks of life touched by this program in a practical way is second to none in the life lessons you can learn at a young age," Bender says proudly.

Bender was also a noted student athlete for all four years of his time at AU. During his time on the golf team, he competed against some of today's best PGA Tour players, including John Rollins. Wade Heinzelman, Bender's coach, proved inspirational to the young player. Bender recalls, "[Heinzelman] taught us a ton about everything from golf course management to custom golf equipment to having the right disposition on the course and how to focus on specific targets (both on and off the golf course)."

Bender balanced his responsibilities as a student-athlete while enjoying the classroom environment and social aspects of AU. He interned at the Public Defender's Office where he had an eye-opening experience as he visited clients in all areas of D.C., including local jails.

Bender earned his J.D. from New York Law School immediately after earning his B.A. in Law and Society from AU. From there, he partnered with Donald Erenberg and Michael Friedman at First New York Securities, undertaking a management role in a prospering company.

Currently, Marc Bender is chief investment officer at Cantor Fitzgerald Asset Management. A large part of his role at Cantor Fitzgerald is finding undiscovered investment talent. He says of his work, "I get to constantly learn and enjoy the challenge of not looking at opportunities through rose colored glasses but actually understanding the risk/reward profile of each opportunity." The position allows him to define truly valuable people and investments that are not only competent but also differentiated. Enjoying his challenging position, Bender notes that "[w]ithstanding the test of time requires hitting singles and doubles, with an occasional triple or home run - but the manager seeking grand slams often suffers big losses or goes out of business."

Continuing with the sports metaphors (ever the AU athlete), Marc Bender has hit a home run as a leader in his own right.

A native of Great Neck, New York, Bender lives with his wife Rachel and their children in the New York metro area.