A Message from Beth Dragone Assistant Director of Admissions, Office of Enrollment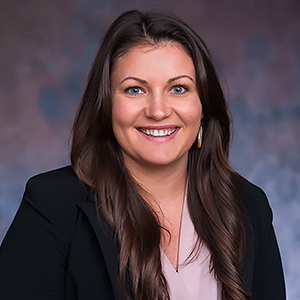 Hello, Admissions Volunteers!
My name is Beth Dragone. I am one of the Assistant Directors in the Office of Enrollment and I am very excited to serve as the new liaison for the Office of Development and Alumni Relations, and to have the opportunity to work with all of you through the Alumni Admissions Volunteer Network!
Each year, we spend time connecting with students throughout the world, hoping to enroll a diverse group of talented and passionate students who we are excited to have join the AU community. In order to reach students, and provide them with the necessary information to become more knowledgeable about all that AU has to offer, we visit high schools, conduct information sessions, attend college fairs and offer interviews – all of these events reach hundreds of students and inspire them to pursue their next step in their educational careers with American University. A large part of the work we do could not be done without the support of our committed volunteers like you! Thank you so much for taking the time to give back to American University in such a meaningful way. I look forward to connecting with you throughout the year.
Best,
Beth Dragone
Assistant Director of Admissions
Beth Dragone has served as an Assistant Director of Admissions at American University since 2017. She manages recruitment efforts in New York City and Long Island, and also works with transfer applicants whose last names begin with D. Prior to coming to American, Beth served as an admissions counselor and academic advisor at other institutions in New York and Virginia.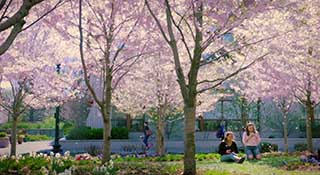 Emergency Relief Fund Helps Students in the Face of COVID-19
Over the past few months, Eagles far and wide came together to assist students in navigating this unique set of circumstances. Right away, many members of the alumni community reached out to ask how they could help.