Government & Politics
New Institute Seeks to Deepen Debate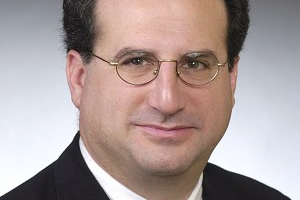 The Political Theory Institute, inaugurated this fall in the School of Public Affairs, is a perfect fit at AU, one of the nation's most politically active campuses.

The institute, led by Alan Levine, professor of political theory in SPA's Department of Government and an affiliate faculty member in the College of Arts and Sciences' philosophy department, will seek to deepen political discourse and encourage the study of political theory while staying grounded in current issues.

The institute also has a special interest in the American republic and its underlying political theories.

"Considering that we are in the nation's political capital and AU is such a political campus, we wanted to raise the more perennial and underlying questions of political debate," Levine said.

The institute, one of only about 20 such centers in the country, has four main components and activities:
Postdoctorate fellow. Inaugural postdoc Matthew Holbreich of Notre Dame is teaching a class this fall, and in the spring he will lead a seminar. His main task is to conduct research and to publish.
Janus Forum Debates. The institute sponsors a debate series through its Janus Forum Student Society. The forum invites a wide range of intellectuals to campus to debate topics.
Political Theory Lecture Series. The series, which mirrors the political theory colloquium founded by Levine 15 years ago, brings important speakers to campus.
Annual conference. The inaugural conference, on March 30, 2012, is titled "Whither Education?"
Principal funding for the institute has come from a three-year, $282,000 grant from the Thomas W. Smith Foundation.

The institute's core faculty, who helped Levine form the center, are SPA professors G. Borden Flanagan and Thomas Merrill. Faculty associates are Daniel Dreisbach, SPA; Jeffrey Reiman, CAS/philosophy; and Paul Wapner, SIS.

Part of the institute's mission is to publish research findings, starting with the postdoc's work and eventually including a series of edited books from conferences.

"We want these conferences and the books to range the gamut, from the deepest philosophical thinking on the issue to the most practical implementation of decisions. Because [in] academia everyone just talks about their own narrow thing and they don't talk to people," Levine said.

Speaking of the inaugural conference's theme of education, he said, "You have all these people talking about school vouchers, but what's education supposed to do? They don't talk about that. Unless you know what education's supposed to do you're not in a position to judge the success of the program you're advocating. The idea for these conferences and the resulting books is to break down the narrow disciplinary boundaries and to bring in an array of people on the same topic and to really try and think through the issue that way."