On Campus
Pedagogy, Technology Focus of Ann Ferren Conference 2012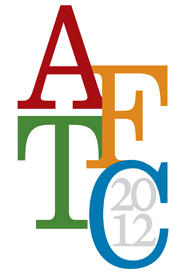 Faculty, mark your calendars: the 23rd annual Ann Ferren Conference on Teaching, Research and Learning is January 13.
Sponsored by the Center for Teaching, Research, and Learning (CTRL), the program will feature 30 sessions on such topics as community-based learning, digital literacy, best practices for multimedia assignments, evaluating creative work, and using principles of gaming in the classroom. Professors can also enhance their technology skills, with workshops on Blackboard, YouTube, Wimba, and the iPad.
This year's conference will kick off with six cohort breakout sessions, with programs especially for:

first- and second-year term and tenure-line faculty
Greenberg Seminar students
department chairs and directors
term faculty in their third year and over
current and aspiring General Education faculty
current and aspiring honors faculty
The sessions, held over breakfast, will be led by faculty from across campus.
George Siemens, associate director of the Technology En-hanced Knowledge Research Institute at Athabasca University, will deliver the lunchtime plenary speech, "Social Networked Learning in Complex Information Environments." The conference, which runs from 8 a.m. to 5:30 p.m. in the Mary Graydon Center, concludes with a dessert reception and live jazz.
During the event, faculty can also learn more about CTRL's resources and offerings. For more information or to register, visit www.american.edu/provost/ctrl or call 202-885-6077.