Business
'Kogod Now' Showcases Faculty Collaboration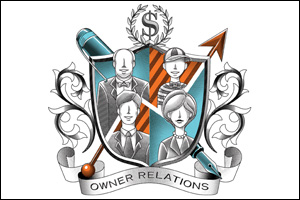 Corporate governance may be the theme of the latest issue of Kogod Now, the business school's e-magazine, which hits 15,000 in-boxes today, but the real story is collaboration.

Two stories in the March issue showcase cross-disciplinary, collaborative research: "Blood in Business," which explores family firms' financial performance, transparency, proclivity for short sales, and "family-style" debt and investment decisions, and "The Risk-Return Paradox," which examines how the market plays a role in the relationship between risk and return.

"Faculty collaboration is one of Kogod's many strengths," said Dean Michael Ginzberg. "Working across academic departments and units on campus, our faculty bring an enriched and multifaceted perspective to their work. Their scholarship is recognized by leading journals and peers as exemplary in their respective fields."

Finance chair Ron Anderson teamed up with accounting professor Augustine Duru, management professor Parthiban David, and former Kogod faculty member David Reeb on the family firm research, publishing articles in several top journals.

Duru and David also partnered with accounting professor Yijang Zhao on the risk-reward research and expect to submit their paper to journals this year.

Duru said collaborative research "is a major engine of idea generation," which sparks "interesting questions necessary for a successful academic career.

"Breaking down departmental silos presents me with new paradigms and research ideas," said Duru, who teaches management accounting.

Other features in the latest issue of Kogod Now, which recently picked up gold and silver ADDYs from the Ad Club of Metropolitan Washington and now advances to the regional competition, explore:

the underrepresentation of women on corporate boards
Congress's attempts to deflate golden parachutes
Russia's corrupt free market
the fragile nature of supply chains