Will Groshek Environmental Health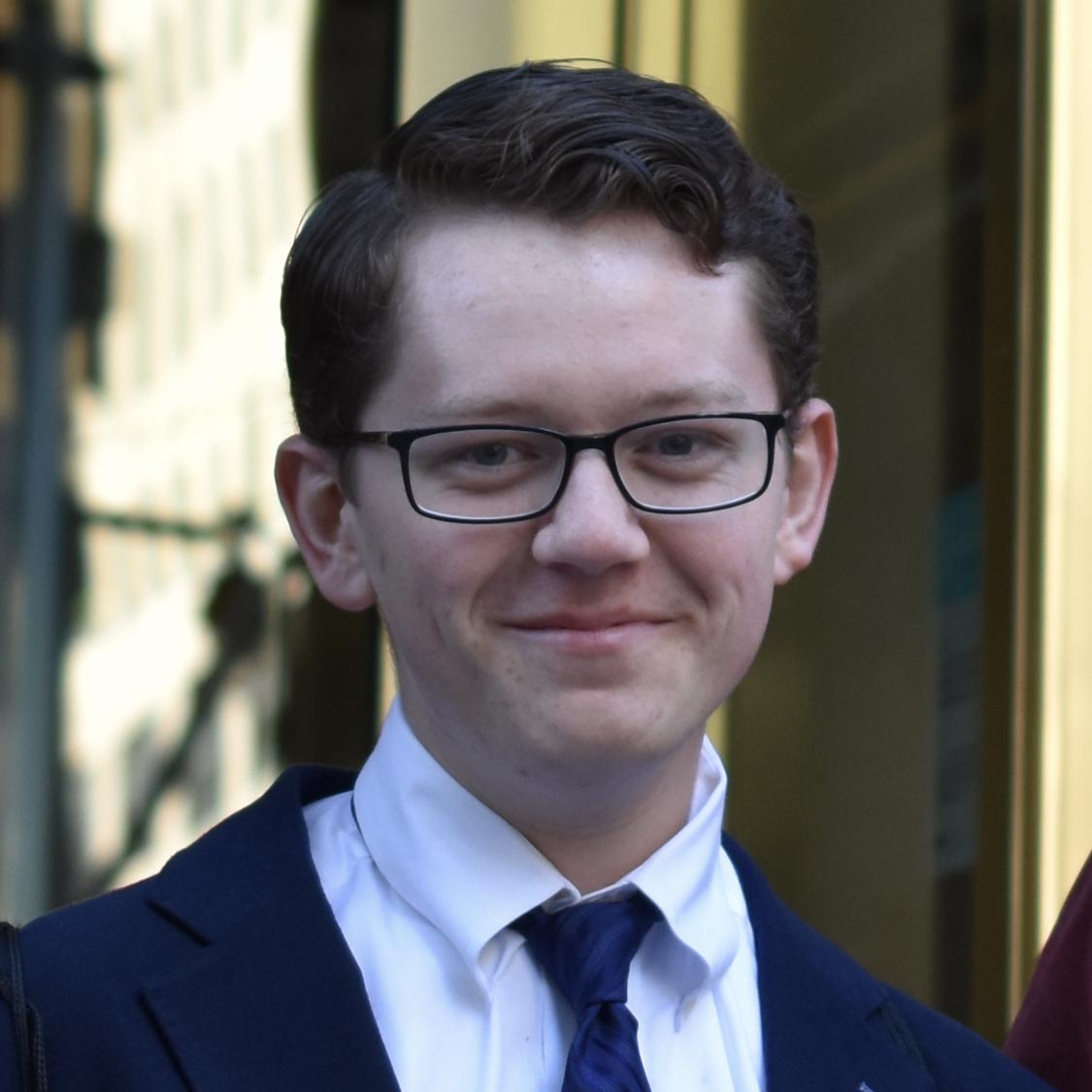 I took the course with professor Munia fully remotely this past summer. Based in Kenya, the class gave me a new perspective on environmental health issues particular to Kenya, while also comparing and contrasting it to the U.S. and other countries.  It really broadened my understanding of health risks worldwide.  In the future, I will also consider how various approaches and possible solutions to complex issues vary from nation-to-nation, since in reality there's never one perfect solution to any environmental health issue. Unlike my other online courses, the class had multiple guest lectures from different specialties which gave more opportunity to see different perspectives and talk with people from varying sub-field within the environmental health community. Additionally, the class was small enough that the professor got to know every student making it easier connect to what was being taught. 
Bryce Phillips  Virtual Internship at Imauka Access based in Kampala, Uganda
They are primarily focused on connecting Ugandan entrepreneurs with investors through its matchmaking program. The organization also provides resources for local entrepreneurs to network with each other and gain valuable skills for running their small businesses. Imuka Access works to ensure that the development it facilitates is equitable by providing special educational sessions and special focus for women entrepreneurs. I have done a lot of research into finding possible investors for Imuka Access' clients. I have also begun learning more about digital marketing in order to help out with creating social media content in the future.  This internship will be a wonderful chance to apply the things that I have learned about economic development to the real world. The work that Imuka Access is doing will help contribute to the development of the Ugandan economy. Just as well, as an international business minor I have not yet taken a marketing class and so I hope that the lessons I learn doing digital marketing with Imuka Access will help me better understand marketing. Learning more about impact investing through the research I have done for this internship has made me consider that field for a possible career. As someone interested in working in emerging markets in the future, being able to learn more about Ugandan culture and business practices will also be very valuable.
Charlotte Ruda Environment & Human Health, Spring 2018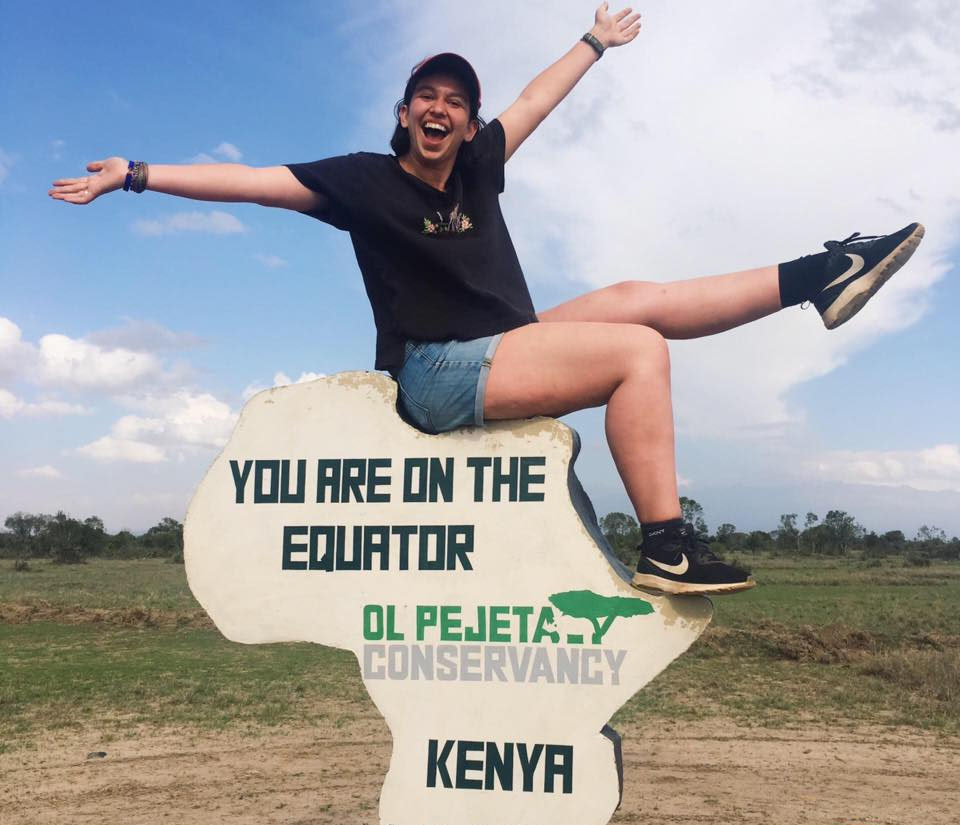 Deets
Year of Study: 4th-year student at AU
Major: International Relations with a focus on Environmental Sustainability and Global Health
Hometown: Barrington, RI
Internship: WildlifeDirect
On a scale of 1-10, how likely are you to recommend an AU Study Abroad experience to your friends: 10!!!!!
Why did you want to study abroad?  Going abroad costs the same amount as your tuition, so I wanted to find a way to maximize that. It's the best of all worlds. You're able to have the support, safety and security of a university and explore and study outside the country.
When did you first hear about AU's Study Abroad Program? I first heard about AU Study Abroad at Eagle Summit, the freshman orientation. I was always interested in study abroad and when my friend went abroad and posted pictures of her trip on Instagram...I was sold. I marched right into the AU Study Abroad office. I met Kelly Jo Bahry there, a fantastic Study Abroad Advisor. I told her, "Hi. I want to go to Morocco!" And she said, "Great! Morocco is cool. But have you heard about our Kenya program?" After she told me everything about the two programs, I was hooked but didn't know which one to choose. I ultimately chose Kenya because the program related so well to my major.
Parental reaction?  My parents were very supportive. My dad was a little freaked out at first, but my mom was super on board from the beginning. She was the one saying "Charlotte, this is such an incredible opportunity. You HAVE to do this."

Did you know any of the AU students in the program before you went?  No. I recognized some people from having classes with them but I didn't know them. But the way the program was structured we all became become really close, really quickly, which was great. There were twenty of us in all, ten in the Environmental and Human Health and ten in the Contemporary Issues program (the largest Spring enrollment of the Kenya program so far). We all had classes together in the same building for the first month. We all did internships and lived in the same apartment complex. Our classes overlapped and we crossed paths a lot. The twenty of us built a really close-knit community.

Where did you go in Kenya?  We were fortunate to be able to travel all over the country! We spent ten days on safari in Amboseli National Park which was mind-blowing. There we researched human-wildlife conflict in real-world situations. After that, we went to the Turkana Basin (where some of the oldest archaeological discoveries in the world have been made) to study environment and evolution. Most of the time we were in Nairobi, a really fun and vibrant city that is growing at a breakneck pace. For a few days, we were even able to visit Diani Beach on the coast of Kenya. It had some of the most beautiful beaches I've ever seen! We also spent time in the more rural parts of Kenya, which is what most people picture when they hear you're going to Africa. It was amazing to see so many sides of the country.
Nairobi Culture in Five Words?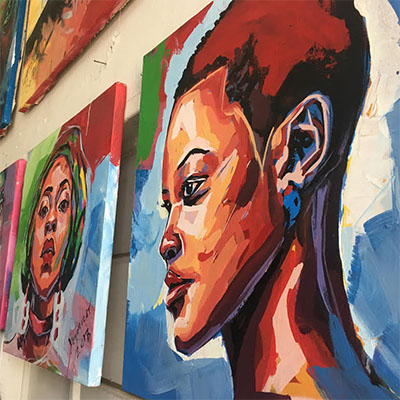 Sheng (mix of Swahili and English)
traffic
art
Matatus
Afrobeats
Biggest "amateur traveller" moment?  Thinking I got a great deal on a blanket at the open-air market. I paid 2000 shillings, which is about $20. When I got home my host mother said, "What?!! That blanket is worth 400 shillings max!"  <<laughs>> Thankfully, I got better at haggling.
You're a super music nerd, what did you learn about music in Kenya <<laughs>> Oh my gosh… So much. Kenyan people will tell you straight up that Kenyan music in Swahili is THE WORST music ever. If you want Swahili music you have to get music from Tanzania. But if you want good Afrobeats for clubbing you go to Nigerian music. And that's what all the pumpin' music and clubs play. (Listen to Charlotte's 3 most played songs on her Spotify Kenya Playlist)
How did the Kenya semester change you the most?  It's probably changed me in more ways than I even know, but one legit thing I can say is that I learned to roll with things, navigate situations and speak up for myself. In the U.S. things run smoothly. Whether you think so or not, they do. In Nairobi, nothing runs smoothly. You have to be persistent, patient and resourceful. You have to put yourself out there and make things happen for yourself. I definitely became more of an advocate for myself.
Most surprising food moment in Kenya?  Many Kenyans consider eating at KFC a special treat! After church, my host dad would say, "Should we all go to KFC?" And I'd be like, "Um...okay." But I gotta' be honest...it was tasty.

Is it true you become a soap opera fan in Kenya?  <<laughs>>  We did a rural homestay and a city homestay. Obviously, the two homes were very different from one another. But here's what they had in common. EVERY DAY at 7 pm both households turned on the television to watch a soap opera called Samson and Delilah. The entire country watches it. It was the unifying experience everyone knew about and could talk about. It was pretty hilarious.

What's something you learned in Kenya that you simply couldn't have learned in a U.S. classroom?  At the moment there is only one railway in Kenya. It goes across the country from the coast back to Nairobi. China is helping Kenya build more railroads. The problem is they're building the railroad right through Tsavo National Park, cutting off a main corridor that animals use to go in and out. Learning about that and actually driving to see this railroad was striking. I was able to witness firsthand and in real time the debate between "is it worth developing for the good of human populations or should we hold off on developing to protect the environment?"

Until I went to Kenya, I had no idea...  How wasteful we Americans are. In Kenyan households, nothing goes unused. Even newspapers and bones from dinner are reused or recycled. People come and buy old newspapers to use for wrapping, and bones are given to the dog or used to make stew or Pilau later in the week. Also, my host family always hand-washed clothes which saves a ton of water.
See a movie called Mabingwa! "I was lucky enough to attend one of the movie's public premieres. It was so breathtaking and powerful. It gives you a good glimpse into some of the socioeconomic and environmental challenges of modern Kenya."
Read Unbowed by Wangari Maathai
Start following @johnallannamu and @YvonneOkwara
What would you say to students afraid of going abroad?  I had a friend of mine message me and say "I really want to go abroad, but I'm scared. What should I do?" There is NO DOUBT that it's a huge transition. Of course, there's culture shock and anxiety about new things. But when you take into account everything you will learn, it is 100% worth any discomfort you will feel. Plus, I think it's normal to be scared about undertaking such a huge experience. But I'd say that scary feeling is letting you know that it's going to be a worthwhile, growing experience. It shouldn't prevent you from going.

What's the value of studying abroad?  Americans often paint Africa with one brushstroke. Like it's all one place.  But Africa is the most diverse continent on the planet. Every part of the landscape -- including plants and animals -- is incredibly diverse. In Kenya alone, there are dozens of different cultures, ethnic groups, traditions and languages. The experience definitely brought to life the environmental theories I've learned in school. You can learn everything in a classroom and everything in theory, but until you see how these theories play out and affect people directly, well...there's really no substitute for that. Going to Kenya and seeing how overpopulation affects the environment and public health increased my desire to learn more about global health and pursue it in grad school. Access to contraceptives for women in developing countries is a subject I'm very passionate about right now.
How sick are your friends of hearing you talk about how amazing Kenya is? Very sick. Everytime I mention Kenya, they sarcastically say "Oooh Charlotte, did you go to Kenya??" But so many incredible things happened there that I can't help talking about it! It's THE BEST study abroad program at AU.

Not to #Kenyabrag but...  By the end of my time there, I could flag down a Matatu (seen right) with the best of them.
Do you ever plan to go back to Kenya? I do! Maybe even this summer. As an assignment in our Environmental Conservation course, our professor gave us ten days to solve a human wildlife conflict with an innovation. My research partner Mimi and I came up with the idea to capture Kenyan traditional stories about people's relationship to the natural world and turn them into storybooks for Kenyan school children. The storybooks would be a way to keep these important stories from disappearing entirely. Through our research, we found that when kids know these stories, their perception of the environment improves and they think of the environment as their own. At some point the theoretical assignment became a reality! Now we're working with a Kenyan publisher to produce the book in English and Swahili. We're also trying to train local writers so they can write their own stories and keep the project going without us. So if we can get a grant or raise the money, we're going back to Kenya this summer to finish the project. (and even if I don't go back with the project, I hope to get back to Kenya at some point in my life!)

Best parts of the Kenyan program for you?  The friends I made and the incredible access we were given to experts, organizations, government officials, academics and business people.
- By Adriana DiFranco