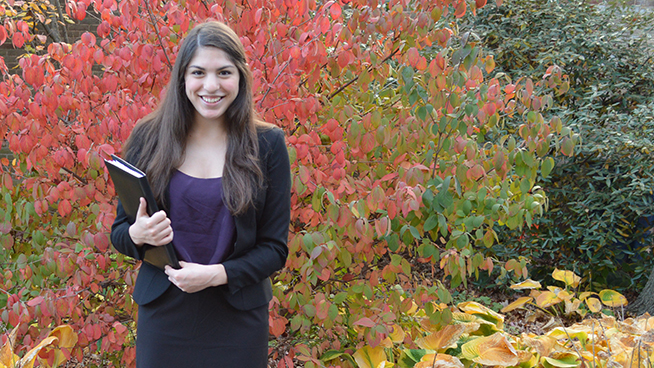 When employers first meet you, they form immediate and lasting impressions based on your appearance. Learn the difference between "business" and "business casual" attire and follow our style guides to make a positive first impression.
Business Attire
Tailored, dark suit (black, charcoal gray, navy blue) or subtle pattern (pinstripe). The suit jacket should fit well, pants or skirt should be perfectly hemmed. Skirts should end at, or one inch above, your knee. Pressed collared shirt (long-sleeved white or conservative, solid color), or for some, a knit shirt or silk camisole. Silk tie with subtle colors or patterns. Polished dress shoes with dark socks, flats or closed-toe heels (black or brown) with pantyhose or tights.
Business attire is strongly recommended for attendance at job fairs, networking receptions, and interviews, whereas business casual attire is often appropriate for employer information sessions, panel discussions, and other presentations.
Business Casual
Dress or tailored separates, such as slacks, skirt, blouse, sweater, sweater set, or jacket. Collared or knit shirt, sweater, or blazer. Suit without a tie and dress pants or pressed khakis with leather belt. Stylish flats or closed-toe heels with pantyhose or tights. Or polished dress shoes with dark socks.
No-no's
Distracting jewelry, sleeveless shirts without jacket on top, miniskirts, stilettos, excessive makeup or perfume/cologne. Cleavage, unbuttoned shirts, and other exposing clothing. Clothing that is very fitted, baggy or trendy.