On Campus
Seniors Reaching Goals, One Step at a Time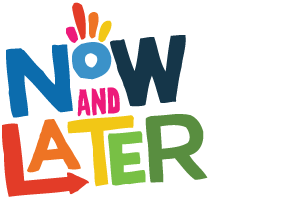 Through its Now and Later campaign, the Career Center is gaining valuable insight into what current seniors' future goals are, then helping these students to achieve them.

The campaign, which launched in August, specifically targets seniors as they transition from college into their post-undergraduate lives. Whether a student wants to attend graduate school, begin working full-time, apply for fellowships, or volunteer abroad, they must go through arduous application and interview processes. Juggling these new and time-consuming responsibilities with school can be downright daunting, and too often leads to frantic application marathons at the last minute.

But with a little foresight and sage guidance, say Career Center staff, the transition doesn't have to be overwhelming.

"Seniors can take small steps throughout the year to make their job and graduate school applications much more manageable," says Bridget O'Connell, director of outreach and marketing for the Career Center. "Simple preparatory steps taken now can have huge payoffs down the road."

So, what can seniors do to get ahead of the pack and remain competitive?

"Develop networking and interview skills so that their updated, well-organized resumes can get into the right peoples' hands later on," says Sue Gordon, director of career development at the Career Center. "Try to keep your head above water during your busy senior year by setting and reaching small, achievable goals that get you closer to the bigger picture."

Guiding seniors to and through these small but crucial steps is at the very heart of the Now and Later campaign.
The Career Center now sends weekly e-mail blasts with timely tips and links to career development events both on and off campus. September also saw the all-day Career Spree event, with a Career Center open house for seniors, followed by an Employer Round Table that night. Now and Later fortune cookies, with humorous predictions about seniors' bright prospects ("Your parent's couch is not in your future"), are also making the rounds to students.

Feedback from Seniors

While Career Center staff freely offer advice and tips to students, they also seek their feedback to better cater to their needs. Answers to three questions posed through Now and Later e-mails and postcards gave advisors a window into the unique feelings and aspirations of this year's seniors.

Over one-third of seniors (434 total) served by the Career Center responded. The results show that, at 69.6%, the great majority of participating students hope to start a full-time job within six months of graduation. The second and third most popular options, "Travel around the U.S. and/or abroad" and "Go straight to graduate, law, or medical school," came in at 38.2% and 37.1%, respectively.

However, as participants were encouraged to check all answers that applied, there is presumably some overlap among the answers. Why not start a full-time job while traveling? Indeed, teaching English abroad for a year or two is the stated intent of many students that opted to share additional information about their near-term plans.

When asked how they will "make senior year count," upwards of 60% selected "Apply for jobs, early and often," and "Make the Dean's List." While interning and acing graduate school admissions tests also ranked highly, 12.2% indicated that they had "No idea." Likewise, 11.3% answered that they had "No idea" about their post-graduation plans.

"It's alright to not have a solid idea about your plans for after graduation," says Ms. Gordon. "But those students should start to seriously explore their aspirations and interests so they can go from 'no idea' to 'better idea.'"

Gordon urges undecided seniors to seek guidance from family members and Career Center advisors, think critically about their passions, and consider pursuing an "exploratory internship" this spring if they're not ready to commit to a specific career or graduate school.

For some students who are still on the fence, the issue is having so many passions and interests that it is hard to know which to follow. As one student commented, "It's not that I have 'no idea.' I just have many ideas."

While such students could benefit from identifying their goals and learning to adjust their resumes to different fields, their flexibility and broad interests could serve them well in this difficult economy.

"It's good to be flexible and open to Plans B and C these days," says Gordon.

At least one AU senior has already seen tangible benefits from participating in Now and Later activities. Melissa Mahfouz, SIS BA/MA '11, was selected at random to receive a $200 Apple gift card for answering the Center's questions. While she plans to use the winnings to bolster her iTunes music library with more Shakira, Ms. Mahfouz sees the tips and advice from the weekly e-mail blasts as her real prize.

"[The blasts] have alerted me to helpful career-building events," says Mahfouz. "And I've become more knowledgeable about the time frames for job and grad school applications."