Alumni Success Story
AU Alumnus Keeps it Green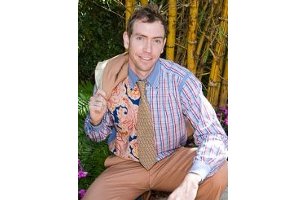 Carl Hildebrand, the son of two U.S. Navy officers, was born in Honolulu, Hawaii and raised in San Diego, CA, Washington, DC, and Orlando, FL. He developed his interest in Latin America, Political Science, International Studies, and Geography at the University of Miami. After educational excursions to Costa Rica Cloud Forests and Yucatan, Mexico Mayan ruins, he graduated in 1996.
In 2002, Hildebrand completed his graduate work from American University's School of International Service studying the dynamics of European Union integration and expansion. During his time at AU, he studied abroad at Oxford University, Trinity College focusing on International Management and Caux, Switzerland, developing conflict transformation skills with Initiatives of Change as a Caux Scholar.
In 2006, Hildebrand joined the US Green Building Council South Florida Chapter as Program Chair and developed an interest in energy, environmental design and real estate. A year later he has started his own Green culture consulting business as The Green Broker. His commitment for smarter choices for better living in South Florida led to projects like Green Flamingos (Green business forum), South Florida Green Business Guide, the Green Office at CASADECOR, EarthDance Film Festival, and EcoDesign Fair.
In addition to all of his eco-friendly initiatives, Hildebrand keeps AU close to his heart, serving as the President of the South Florida American University Alumni Association.