What Is AU's Three-Year Public Health Scholars Program?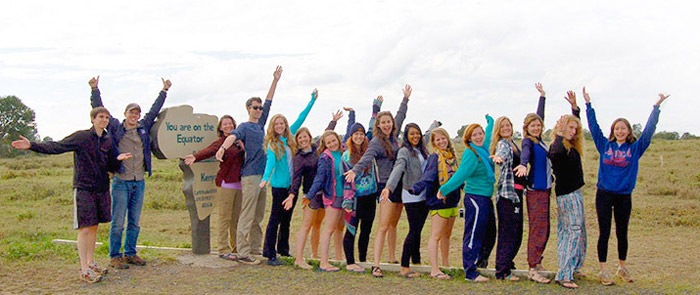 The Public Health Scholars Program offers an accelerated and intensive interdisciplinary course of study designed for highly motivated entering freshmen who are passionate about improving health.
When you join the Public Health Scholars Program, you are joining a group of outstanding students who are passionate about making a difference. The rigorous course of study is designed for dedicated students who want to be engaged in numerous experiential-learning opportunities. Our graduates go on to make a positive impact on health locally, nationally, and globally.
Study abroad for at least one semester (fall semester of their second year) with a small cohort.
Participate in core courses offered exclusively for Public Health Scholars.
Receive mentoring on academic and career goals by the program director and faculty mentoring in clinical, research, and/or community settings.
Participate in original research and scholarly writing with faculty in areas including epidemiology, global health, health equity, health policy, maternal and child health, nutrition, mental health, and health promotion.
Engage with the DC community-and your community abroad-through internships and service-learning activities.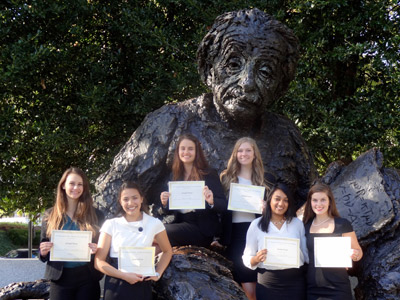 Scholars spend their first year of study together in a living learning community housed within Letts Hall, living alongside students in other AU three-year scholar programs.
Scholars attend monthly community meetings, along with the faculty director, to discuss public health and listen to guest speakers from the university, the federal government, and non-governmental organizations.
Scholars also participate in community trips around Washington, DC. The live learning community provides a rich environment for academic enrichment and career development.
Students are supported in the living learning community by a program associate (PA). The PA is a Public Health Scholar in his/her third year of study who lives in the same residential hall as the first-year students and acts as a mentor and guide for the experiential learning components of the program. The PA also works with the faculty director to implement the experiential, co-curricular, and service components of the program.
See more about our current scholars and recent alums.
Complete your MS degree in 1-year!
Health Studies students now have the opportunity to complete a combined Bachelor's/Master's program in 5 years (4 years for Public Health Scholars).
Students are eligible to apply if they meet the following requirements:
Cumulative 3.0 GPA or higher
Have earned 75 – 90 academic credits
Students are not required to take Graduate Record Examination (GRE).
If accepted into the combined program, graduate regulations permit 500 and 600 level approved courses to be shared between the BA/BS in Public Health or Health Promotion and the MS programs.
Health Promotion Management is a 36-credit MS program and permits 12 approved credits to be shared between degrees.
Nutrition Education is a 30-credit MS online program and permits 9 approved credits to be shared between degrees.
Students must apply for the Bachelor's/Master's option when they have earned between 75 – 90 credits; therefore, early planning is essential!
For more information, email healthstudies@american.edu.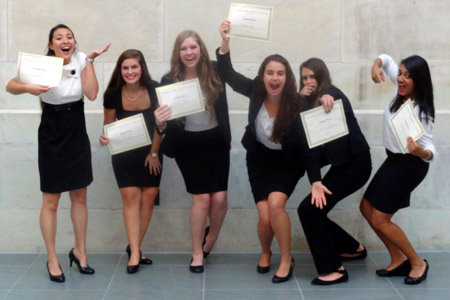 The Public Health Scholars Three-Year Program admits a limited number of students each year. Prospective students interested in joining the program should apply to AU and adhere to all application deadlines and requirements listed at Getting Started with AU Admissions.
In addition to the AU application, applicants must complete the Public Health Scholars Program application, which can be found on your Future Eagle Portal.
Learn more about the Public Health Scholars Program by attending American University's Preview Day and/or a fall Showcase.
Current AU students are not eligible to apply for admission into the Public Health Scholars Program, as the program is designed for incoming freshmen.
For any questions, contact:
Melissa Hawkins
Director, Public Health Scholars Program
mhawkins@american.edu
202.885.6252