CAS-Graduate Admissions
4400 Massachusetts Avenue NW
Washington
,
DC
20016-8081
United States
The College of Arts and Sciences offers visitors a number of ways to connect with us and explore all that we have to offer. Whether it's an on-campus visit for an open house, online information session, or one of our graduate school fairs across the country, the CAS graduate admissions team has you covered. New online, on-campus, and regional events are added throughout the year, so be sure to check for updates.
Graduate Open Houses & On Campus events
Join the College of Arts & Sciences for an exploration of graduate school. Our Graduate Open Houses give prospective students an opportunity to tour campus, meet with faculty, current students, and graduate admissions staff to learn more about our programs and what it's like to be a student in the College.

Please check back for upcoming Summer and Fall open houses.
Off-campus Graduate EVENTS & Receptions
Can't make it to campus? Join Graduate Admissions representatives and alumni for a meet-and-greet near you.
New York Graduate Applicant Dinner at Huertas
Thursday, April 25, 2019. 6:00pm-8:00pm.
Register April 25
Washington D.C. Applicant Reception at Millie's
Tuesday, May 7, 2019. 5:00pm-8:00pm.
Register for May 7
Miami Applicant Dinner
Thursday, May 9, 2019. 6:00pm-8:00pm.
Register for May 9
American University Family Day for Graduate Students
June 15, 2019. 
More info coming soon!
Online Events
Join College of Arts & Sciences representatives for virtual presentations.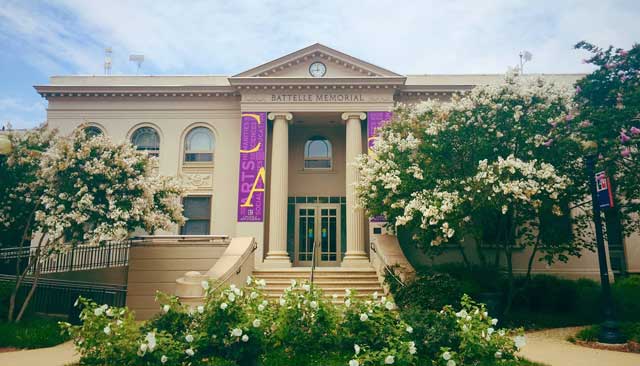 CAS offers prospective applicants and newly admitted students the opportunity to meet with a CAS Graduate Admissions Representative during the week, Monday-Friday, 10:00-4:00.
Campus visits include a meeting with Admissions Staff and optional campus tour. Faculty meetings can be requested, but are dependent on department availability.

To schedule a campus visit, please e-mail casgrad@american.edu with your intended visit date and timeframe. Please give us at least one week's advance notice to schedule your visit.
The PhD Clinical Psychology and Behavior, Cognition & Neuroscience programs do not participate in campus visits. Please contact those departments directly for more information.