Arts
National Endowment for the Arts Public Forum at AU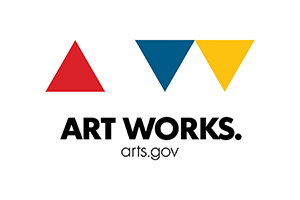 On Thursday, September 20, 2012, the National Endowment for the Arts will release a new report entitled "How Art Works." That afternoon, from 2:00 - 5:30 pm, the Arts Management Program of American University will convene a public forum, in person and online, to explore the new report and its implications for artists, arts professionals, scholars, policy makers, and public officials.
During the event, National Endowment for the Arts Chairman Rocco Landesman will offer introductory remarks, followed by a report overview by lead consultant Tony Siesfeld, Partner at the Monitor Institute, a global research firm supporting nonprofits and social issues. Sunil Iyengar, Director of Research & Analysis for the National Endowment for the Arts, will share the NEA's research strategy plan for the coming years, and how it was informed and influenced by the report. Then two panels of arts, policy, and academic leaders will share their responses, moderated by arts management faculty members Anne L'Ecuyer and Andrew Taylor.
The event will take place at the American University campus, in the Katzen Art Center. Admission to the event is free and open to the public, but registration is required. Seating is extremely limited.
The event will also be broadcast live, online by video stream, and recorded for later viewing through the web.
Built upon a wide-ranging literature review, and extensive interviews, workshops, webinars, and online exchanges with arts leaders, community leaders, thought leaders, and policy makers around the country, "How Art Works: The National Endowment for the Arts' Five-Year Research Agenda, with a System Map and Measurement Model" suggests a framework and a "systems map" to guide research, policy, and strategy for the National Endowment for the Arts. While the primary outcome of the project was to inform and refine the NEA's new five-year agenda for research, the potential relevance and resonance of the effort spans much further.
The Arts Management Program and American University are pleased and proud to host this special discussion. 
Follow on Twitter with #HowArtWorks.