4400 Massachusetts Avenue NW
Washington
,
DC
20016
United States
National Art Education Association (NAEA) Arts Management Fellowship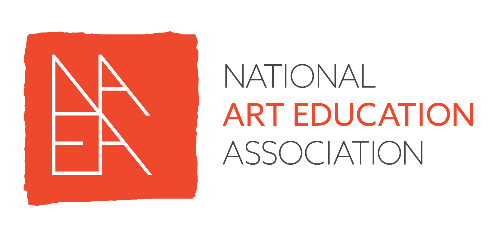 Founded in 1947, the National Art Education Association (NAEA) is the leading professional membership organization exclusively for visual arts, design, and media arts education professionals. NAEA harnesses the power of the arts to educate and enrich the lives of all learners and communities, especially those who are members of historically marginalized groups, and serves as a catalyst for developing creative and culturally competent future generations.  
Our vibrant community of over 16,000 members includes preK, elementary, middle, and high school visual arts educators; college and university professors; university students preparing to become educators; researchers and scholars; teaching artists; administrators and supervisors; and art museum educators—as well as thousands of students who are members of the National Art Honor Society. We represent members in all 50 states plus the District of Columbia, US Possessions, most Canadian Provinces, US military bases around the world, and 25+ foreign countries.
The NAEA Arts Management Fellowship in partnership with the Arts Management Program at American University aims to bring unique and fresh perspectives to the operations, design, and strategy for our national and international portfolio of programs in visual arts, design, and media arts education. 
Program Description
The NAEA Arts Management Fellow will receive focused training in areas such as strategic planning, governance and board development, finance, fundraising, marketing and communications, professional learning, and program development; access to mentorship from senior staff and board members as well as opportunities to dive into and lead special projects; and collaborative work opportunities across the organization, tailored to the specific focus areas of the Fellow. Academic advisors support Fellows as they pursue their organizational and professional objectives. The Fellow receives their stipend from NAEA. During the academic year, the Fellow will work 20 hours/week at NAEA/remotely (potential summer hours are handled separately). The Fellow is awarded a $17,700 stipend and six credits of tuition remission per academic year.
NAEA 2022-2023 Fellowship Description
Development and Governance
Leadership Council Project: As a part of our 2021-2025 Strategic Vision, NAEA is planning to establish an executive-level advisory council of supporters and influencers who can offer guidance and support, increase brand recognition in non-arts sectors and aid in elevating the value of visual arts, design, and media arts education for diverse stakeholders and key decision-makers. Building from a framework that we have developed, the NAEA Fellow will spearhead the formal establishment of this council, including recruitment and related logistics. As part of this portfolio of work, the Fellow will support NAEA's fundraising/development strategies, create governance structures and documentation, and work across NAEA's Finance, Operation, and Communications/Marketing teams.
Governance: The Fellow will work alongside senior leadership to review recently updated association policy and build improved systems that offer greater efficiency and effectiveness for members. Additionally, the Fellow will support preparation for three annual board meetings, providing a fresh lens for systems, reports, agendas, and engagement for our 15-member national board.
Applicant Eligibility
Full-time incoming or rising second year MA students in the Arts Management Program are eligible to apply through a competitive process. One may not hold both an external fellowship and an internal fellowship at the Katzen Arts Center. MA candidates receive a scholarship for a designated number of academic credits and a stipend. At the end of the first year of their fellowship, first year fellows may indicate their interest in second year extension of their fellowship. Extensions are granted on a case-by-case basis and are not a guarantee. From American University, NAEA participants receive tuition credits described above, benefit from joint learning with the AU external Fellows' cohort and receive ongoing advising from the designated AU faculty member. Fellows profit from the opportunity to mesh classroom and fellowship learning. As this program has been designed to address the troubling lack of diversity and inclusion in the arts management field, preference for fellowship positions will be given to diverse applicants.
Applicant Qualifications
US citizenship or permanent residence is required. The fellow must be enrolled full-time in the Arts Management master's program at American University and meet the requirements of a Merit Awardee at American University. Applicants must also:
Have a minimum of two years working experience at an arts or cultural organization (preferred but not required)
Have an excellent command of business English, oral and written
Be able to commit to the full term of the Fellowship.
Experience in visual arts, design, and/or media arts, arts education, project organization, research and/or communication preferred. Ability to comfortably multitask and work independently with multiple communication styles a must.
To apply, please submit in a single PDF document: your resume and a statement (one page or less) with your contact information, describing your interest and qualifications for the NAEA Fellowship to artsmgtfellowship@american.edu, subject line "NAEA Fellowship." Applications must be received by February 4, 2022, noon EST. Candidates may apply to any or all AU Arts Management Fellowships, depending upon eligibility.