Arts
Capitalizing Change in the Performing Arts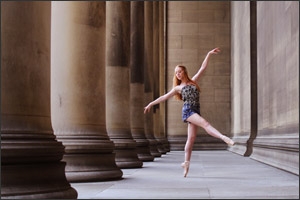 Leaders in the nonprofit performing arts face a rapidly changing environment — in the shape and nature of their communities, the earned and contributed resources that fuel their efforts, and the ways they produce and share their creative work. But they also face the challenge of steering a complex and established organization to respond to that environment. How can arts leaders make durable shifts in complex organizations in the face of rapid change?
A unique partnership between American University's Arts Management Program, the William Penn Foundation, and AEA Consulting will spend the next three years exploring that question in great detail. The partnership comes in the form of a major, three-year, $350,000 research grant from the William Penn Foundation. "Capitalizing Change in the Performing Arts" will offer an extended and intensive view of three leading Philadelphia arts organizations — Chamber Orchestra of Philadelphia, Opera Philadelphia, and the Pennsylvania Ballet — as they seek to make durable changes to the way they work in a changing world.
The principal investigator on the project is Andrew Taylor, Assistant Professor of Arts Management, whose research focuses on organizational design and strategy in the nonprofit arts. Professor Taylor and the project team will work in close partnership with cultural manager and international arts consultant Adrian Ellis, Director and Founder of AEA Consulting, and former Executive Director of Jazz at Lincoln Center in New York and the Conran Foundation in London.
"The Arts Management Program is passionate about connecting current and future cultural leaders with the knowledge and insight they need to excel," said Sherburne Laughlin, Director of the Arts Management Program. "This partnership offers an extraordinary opportunity to develop and share essential insights about our field."

The project will include ongoing interviews with organizational leadership and deep dives into organizational reports, data, and program development. The project will conclude with a public report in late 2016.

About the Arts Management Program
The Arts Management Program in American University's College of Arts and Sciences is a leading graduate degree and certificate program in arts and cultural management, with a deep commitment to research, innovation, global partnerships, and professional communities of practice. Since 1974, the program has developed future leaders and engaged current leaders in effective multi-cultural management, policy, and community impact.
About the William Penn Foundation
The William Penn Foundation, founded in 1945 by Otto and Phoebe Haas, is dedicated to improving the quality of life in the Greater Philadelphia region through efforts that close the achievement gap for low-income children, ensure a sustainable environment, foster creativity that enhances civic life, and advance philanthropy in the Philadelphia region.

About AEA Consulting
Founded in 1990 by Adrian Ellis, AEA Consulting is regarded as one of the world's leading cultural consulting firms, with over two decades of experience assisting clients in the cultural sector internationally, helping them to define, plan and achieve their long-term goals.

Photo credit: Give Me Value by Melissa Dooley / CC BY.