Congratulations to the College of Arts and Sciences Class of 2021!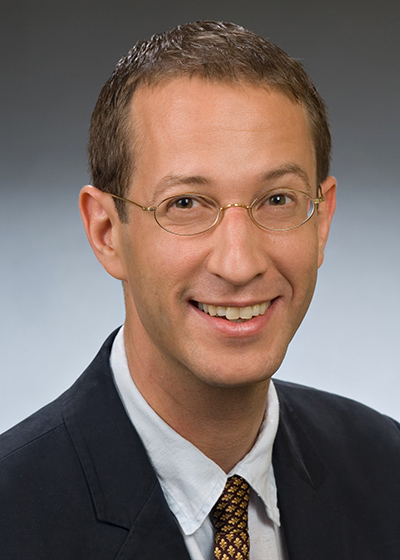 Read Interim Dean Max Paul Friedman's Remarks
Congratulations to all our College of Arts and Sciences Spring 2021 graduates.
By all accounts, this past year has been extraordinarily difficult, and filled with loss. We have faced a pandemic that has killed nearly 600,000 Americans, an economic crisis that put millions of people out of work, and a long-overdue national reckoning with our nation's history of systemic violence, injustice, and racism.
You also lost your last year on campus—along with collaborative capstone projects, live performances, coffees at the Dav and Bridge, dorm life, and the opportunity to be in classrooms and labs fully engaged and energized by your classmates and professors around you. 
It has not been easy. But I am amazed by your perseverance. You made it through the most historically difficult year of our lifetimes. And you didn't merely make the best of a terrible year—you studied hard, thought deeply, and thrived. So, here you are today, graduating in the face of these great challenges, prepared to make your mark on the world.
And this is important, because the world needs you! We need your knowledge, your idealism, and your bright new ideas. We need you to help fix a broken healthcare system, a global warming crisis, systemic racism, gaps between rich and poor, and inequality in all its forms.
I know you are going to change the world. I know this because I've seen what you've accomplished at AU this year. You and your families should be enormously proud. I am enormously proud of you.
You stepped up to help people in need, fought for racial and social justice, and completely reinvented the concept of community. You completed original research, won academic awards, volunteered in your communities, published your work, and used incredible creativity and innovation to stay engaged and learning—together. You inspired your professors and helped us get through it all.
You are already making your mark on the world in research. One of you completed your senior capstone on using 3D printers to design joint replacements, and now is headed to Rice University's PhD program in Electrical and Computer Engineering. They will participate in the PATHS-UP program, which works with undeserved communities in providing healthcare technology.
Another published a blog on indigenous music in Folklife Magazine. And yet another is headed to Yale School of Public Health on scholarship, to begin a master's degree program there!
In another American University specialty, public service: during the COVID-19 crisis, several of you provided educational resources for teachers and students in DC Public Schools. Others helped the AU Humanities Truck deliver food to DC's day laborer community.
One of you, a religious studies major, interned at an organization trying to help young adults in Haiti improve their educations, lives, and communities.
In the Arts, our students participated in artistic exhibits and musical, choral, theatrical and dance performances—all of them incredible feats of technology, as well as deeply personal and moving experiences for your audiences.
Among your fellow members of the Class of 2021 are winners of the Critical Language Scholarship, Fulbright, Gilman, Goldwater, Public Policy and International Affairs, Killam, Udall, and Hollings competitions.
During your years here, you had internships and engaged in research projects at the World Bank, Smithsonian Institution, Arena Stage, National Institutes of Health, NASA Goddard Space Flight Center, and other leading organizations.
Many of you graduating today have finished master's theses or capstone projects. And others reached the summit of arguably the most difficult undertaking in academic education: researching, writing, and defending your doctoral dissertations!
You have flourished amid tremendous challenges. On behalf of every member of the College of Arts and Sciences and AU community, I salute you. I cannot wait to see all the incredible things you will do with your degrees.
And now I'd like to introduce you to our two exceptional student speakers for the College of Arts and Sciences.
Our undergraduate speaker is Miranda Dotson. Her professors describe her as "a purposeful leader" and "academic all-star" whose intellectual curiosity and commitment to social justice have been reflected throughout her scholarship and volunteer activities. Miranda graduates today with a BA in Anthropology, a 3.98 GPA, and as the recipient of numerous awards and fellowships, including the National Science Foundation Graduate Research Fellowship, American University's Outstanding Leadership in Environmental Activism Award, and the Mount Vernon Leadership Fellowship. Miranda, who speaks French and German fluently, recently published her first article in the highly respected journal Environmental Justice and has several other pieces currently under peer review.
In addition to her academic writing, Dotson has written an impressive number of articles for mainstream media outlets over the past two years—they all reflect her strong interest and innovative thinking in the sphere of social justice—and they have been published in The Nation, The American Agora, Medium, and other outlets.
Our graduate speaker is Alexus Blanding, who has earned her MFA in Creative Writing. At AU, she served as the Fiction Editor and Managing Editor of FOLIO, the university's literary journal. She currently works as a Publicity Intern at Flatiron Books, an imprint of Macmillan Publishers, where she has assisted on campaigns for New York Times bestselling books. She's also interned at the American Psychological Association and worked on their publications.Alexus' passion for equity, inclusion, and accessibility led her to become a panelist for several of CAS's Prospective and Admitted Students events. She is a proud member of Alpha Kappa Alpha sorority. Alexus contributed an essay entitled, "Not Good, Not Great, But All Right" to American University's Blackprint. The essay was an ekphrastic response to Kendrick Lamar's "Alright." Her thesis is a collection of short stories that interrogate the intersections of race, ability, and gender, and how these characteristics inform our self-identities and how we are perceived by others. Alexus looks forward to making her mark on the literary world through publishing the work of others and creating work of her own.
Alexus Blanding
MFA Creative Writing
To President Burwell, Acting Provost Starr, Interim Dean Friedman, and the CAS Faculty and Staff, thank you for this opportunity. To all our family and friends, thank you. You're appreciated and your support is invaluable. To the graduating class, we made it ya'll, congratulations!
Today we celebrate our scholastic accomplishments, but, if you allow me, I'd like to celebrate the things we've surpassed outside of academia as well. Our time at American University has been rocked by the onslaught of tragedies. Just in the last year we've witnessed systemic racism rear its head in the ugliest of ways. We've seen the US Capitol seized, desecrated, and defamed. We've grieved the lives lost to a virus that attacks the respiratory system, all while we shouted, "I can't breathe." We've also seen a rise in Asian Hate Crime that leaves the AAPI community at risk. As heartbreaking as these tragedies are, they are only a few of the hardships our hearts have come to know.
Beneath the surface and these scars are unhealed wounds sustained in battles we continue to fight daily. Before 2020 and 2021, before COVID-19, before Ahmaud, George, and Breonna, Adam, Dante, and Mikayla, and before the insurrection the vast majority of us held full plates near toppling over from the sheer weight of life. We all carry a struggle, some of us more than one simultaneously, and the positive in that is none of us are alone. Today we collectively celebrate because we managed to carry our loads together.
I know I am not alone when I say by choosing AU I chose myself. Attending graduate school and pursuing my passion was the leap I needed to catapult me into my destiny. I'm a writer—which is wild to publicly say—and I value stories. As such, I challenge everyone under the sound of my voice to value your stories and your experiences, too, no matter their peculiarity. And if you feel your story is commonplace and you wonder what is left for you to say when the story has been told by thousands, I say tell your truth. So often we feel our stories aren't worth sharing, or our dreams aren't worth the pursuit, but they are because there's value in our differences and community in our commonalities. Tell your truth. It never gets old or goes out of style.
A big truth we've all come to learn is that life is involved. It encompasses actions, reactions, emotions, successes, and yes, even failures. To conquer life, it's not enough to merely exist. It's imperative that we all figure out what makes us tick. We need to ask ourselves what drives us. What ignites those fires in our eyes? And what keeps those fires burning? We must ponder these questions because of the things life calls us to do, the most important out of them all is to feel. To be fully present, to wholly experience life, we must allow ourselves to feel pain, sorrow, happiness, and joy. It's the only path forward.
So, never stop feeling. Don't stop accomplishing your goals either, but, when necessary, rest. The past year has shown us that it's all right to take a moment. We must trust that when the time is right our bodies, minds, and souls will instruct us to begin again. And we will do so—not only for ourselves but for the stories we aim to tell and the people we strive to represent.
We've done the work now. We've put in the hours, and we've shed the tears. The culmination of those efforts brought us to this day together. Going forward, I urge us all to lean into our wells of resiliency and pull power from them. If we allow that power to guide our paths, our pens, our research, and our actions we will produce our best work yet.
Congratulations, Class of 2021!
Miranda Dotson
BA Cultural Anthropology
BA French Language & Culture
Good evening, fellow eagles. Good evening, University President Sylvia Burwell, good evening distinguished deans, administrators, faculty and staff of the College of Arts and Sciences. Good evening to my beloved Department of Anthropology. Good evening to the wonderful network of loved ones tuned in across the world to commemorate this special moment.
And of course, congratulations fellow AU Eagles on having finally reached the summit of our undergraduate careers. Before we begin this ceremony, I would like for us to take a moment to thank someone, or some people, who have helped get us to this point all in one piece! Thank you to our friends, parents, professors, and peers...for being a source of inspiration, a shoulder to cry on, or a non-judgemental resource to answer our late night questions when we didn't pay enough attention in class. Thank you for bringing us to this moment.
When I began my journey at American University, the first thing that I did was join the un-sponsored student group, Fossil Free AU. And every Wednesday, at 8PM in Butler Boardroom B, we held clandestine meetings to strategize ways to convince the University administration to divest its entire endowment from fossil fuels.
In other words, our mission was to hold American University accountable to its students, who are on track to inheriting a future irreversibly marked by the destructive forces of capitalism and the fossil fuel industry. Because it just didn't make sense for a university that claimed to be in the business of investing in student's futures, to finance an industry whose polluting existence is such a clear divestment from these very futures.
Accountability, as I have learned over the course of my time as a student at AU, is a practice that we find ourselves in continual pursuit of.
Indeed, as all of us entered the final year of our undergraduate careers, still enveloped in the energy of Freedom Summer 2020, students, faculty and staff like myself are confronted with the reality that we are still far from holding ourselves accountable to the degree necessary in order to have a campus, a country, and a world that is predicated upon the principles of racial justice.
So in this collective pursuit of greater accountability, I'd like to share two of the most important research rules that my discipline of Anthropology taught me: Positionality and Reflexivity. Positionality is an evaluation of how our social positions can affect the questions that we find necessary to ask, to the conclusions we find eminent to draw.
Reflexivity is the reflex of holding oneself accountable to all who are engaged with the research. In other words, everything we do and everything we accomplish depends entirely on how we relate to one another.
Over the course of our lives, we will often fail to hold ourselves properly accountable to the people that surround us. We will fail, perhaps not because we didn't try in the first place, but because we didn't hold ourselves accountable enough.
Before American University decided to divest its endowment from the fossil fuel industry in 2020, our alma mater had already committed to carbon neutral operations.
Yes, carbon neutrality is arguably one way for a university to hold itself accountable. But it's not holding itself accountable enough to really stand up for a future that is environmentally just. For that, American University had to divest.
In a similar vein, an office of Diversity, Equity, and Inclusion and a well-funded Anti-Racist Research Center are two ways for a university to hold itself accountable to its community members of color for a more antiracist campus. But it's not holding itself accountable enough to dismantle the structures of white supremacy and racial capitalism that are the tendons and the bones of this society and this university community. To do so would require another kind of divestment. Divestment from police, divestment from any industry involved in the prison-industrial complex. And divestment, in every sense of the word, from the practices and policies of surveillance, criminalization, and punishment. And this divestment must be accompanied by reparations to students, faculty, and staff that have long shouldered the emotional and mental energy burden of pushing for a more just campus, and living through one that isn't.
At this moment in time, month 14 of the pandemic by some recollections, we remain in what anthropologists call a liminal phase. Liminal phases can be periods of free-fall transformation, in which the outcomes are uncertain, and success or survival depends not on who or what we were before, but entirely on what we are doing now.
So as we go off into our new futures, and forge for ourselves new roads that have never been traveled, I wish for each of us a greater sense of accountability. To better hold ourselves accountable to each other, as friends, family members, co-workers, and bosses. Especially if you're gonna be someone's boss.
To hold ourselves more accountable to ourselves, as self care becomes a routine, not an occasion. To always reflect on the ways in which our practicies and beliefs may be complicit in harmful power. To quote transformative justice educator Mia Mingus, "If you are not actively cultivating relationships where you can have conversations about accountability, you are actively cultivating an unaccountable life."
Most of us didn't enter AU already with a bone to pick with the administration like the student activists of Fossil Free. But all of us will leave here with a clearer sense of how we would like to change our world and the common world that we share.
I wish each and every one of you, fellow Eagles, a life of collective creativity, solidarity, and accountability as we all improvise this great social experiment called humanity. Thank you.