On Campus
Seeds of Change AU's New Antiracist Research and Policy Center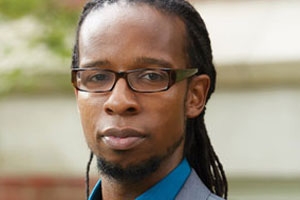 Late last summer Professor Ibram X. Kendi arrived at American University with a serious mission: to establish a groundbreaking, first-of-its-kind Antiracist Research and Policy Center at AU—a place that would identify and dismantle the discriminatory policies that produce racism in the United States and across the world.  

"The College joins with the School of International Service in being exceptionally proud to have brought Dr. Kendi to AU," said Peter Starr, dean of the College of Arts and Sciences. "We look forward to seeing his vision for the Center become reality."

In September, Kendi shared his early plans for the Center. It will organize, house, and support six teams behind six key policy areas: justice, economy, education, environment, health, and politics. The teams will be composed of scholars from American University and around the world, as well as journalists, policymakers, and advocates. "We want to bring these people together on teams where each person can do what he or she does best," Kendi said, "as part of an intellectual assembly line where problems of inequity become policy solutions, and where solutions become change."

The Center's first major initiative is building the world's largest virtual and user-friendly library of data on racial inequality. "This library will allow scholars and journalists and policymakers and activists—and you and I—to have all sorts of data on inequality at our fingertips, all in one spot," said Kendi.

The Center will also host a series of debates on race, "bringing together thinkers from two sides of the intellectual equation to debate the most serious and critical racial issues of the day."

Kendi is confident that the timing is right and that the Center can make a real difference in the United States and around the world. "The world's racial problems are quite big. Discrimination is rather bold," he says. "We need big ideas, and we need bold centers. We need serious research, practical policies, and innovative ways of bringing about change, and we can't wait. We can no longer sit on the sidelines of history as inequality passes on to another generation. This center will not sit on the sidelines. We will be a force of change."