Asian Studies
4400 Massachusetts Avenue NW
Washington
,
DC
20016
United States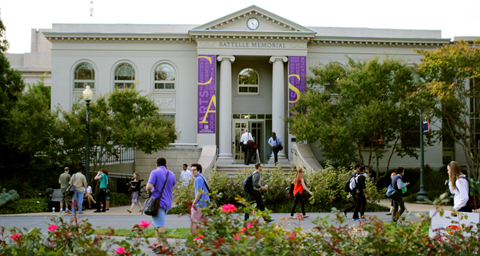 The Critical Race, Gender, and Culture Studies Collaborative (CRGC) is a vibrant and inclusive community of faculty and students that explores diverse voices, histories, and experiences through socially engaged scholarship.
The collaborative houses six interdisciplinary programs that offer bachelor's degrees, minors, and certificates:
African American and African Diaspora Studies (major, minor)
American Studies (major, minor)
Arab World Studies (major, minor, undergraduate certificate)
Asian Studies (major, minor, undergraduate certificate, graduate certificate)
Multi-Ethnic Studies (minor, undergraduate certificate)
Women's, Gender, and Sexuality Studies (major, minor, undergraduate certificates, graduate certificate)
Our courses discuss race, ethnicity, gender, sexuality, class, culture, religion, and more from a critical perspective. We encourage our students to research complex problems and explore interdisciplinary interests.
Collaborative faculty members are distinguished teachers and researchers from a number of departments in the College of Arts and Sciences, and from other schools at the university. Our professors work closely with DC community leaders and institutions to bring real-world learning experiences into the classroom. Many of our students complement coursework with internship and employment opportunities in DC's political, social, and cultural institutions, and some students study abroad to gain an international perspective on their areas of interest.
Our flexible curriculum teaches students to become critical thinkers, innovative researchers, and skilled communicators. Our alumni enter the workforce with a social awareness that serves them well in the increasingly diversified workplaces of our globalized economy. In gaining a deeper understanding of their world and themselves, our students are prepared for a wide range of careers in communications, education, the arts, the non-profit sector, and government and public policy agencies.
Black Lives from Campus to Congress Intersection of Race, Politics & Culture
Sept. 12
Celebrating the launch of AU's new major in African American & African Diaspora Studies, professors James Peterson of Lehigh University and Ibram X. Kendi of American University explore how the drive to understand race and ethnicity in American society can help achieve social justice.