2017 Community-Based Heritage Language Schools Conference Conference Presenter and Facilitator Bios
Opening Keynote: The Power of the Heritage Language in Identity Formation and Engagement
Guadalupe Valdés, PhD, is the Bonnie Katz Tenenbaum Professor of Education at Stanford University. Much of her work has focused on the English-Spanish bilingualism of Latinos in the United States and on discovering and describing how two languages are developed, used, and maintained by individuals who become bilingual in immigrant communities. She has carried out extensive work on maintaining and preserving heritage languages among minority populations since the 1970's. Her early publications in this area include an edited volume of articles, Teaching Spanish to the Hispanic Bilingual: Issues, Aims and Methods (Valdés, Lozano, & García-Moya, 1981) and numerous book chapters and articles, including "The Role of the Foreign Language Teaching Profession in Maintaining Non-English Languages in the United States" in Languages for a Multicultural World in Transition (1992), "The Teaching of Minority Languages as 'Foreign' Languages: Pedagogical and Theoretical Challenges" (Modern Language Journal, 1995), "Teaching Spanish to Hispanic Bilinguals: A Look at Oral Proficiency Testing and the Proficiency Movement" (Hispania, 1989), and "Bilingualism, Heritage Learners, and SLA Research: Opportunities Lost or Seized" (Modern Language Journal, 2005).
Her work in the last several years in this area includes a book, The Development of Minority Language Resources: The Case of Spanish in California (with Joshua Fishman, Rebecca Chavez, and William Perez; Multilingual Matters, 2006) and a number of book chapters and articles, including "From Language Maintenance and Intergenerational Transmission to Language Hurvivance: Will 'Heritage Language' Education Help or Hinder?" (International Journal of the Sociology of Language, 2017), "Heritage Language Students: Profiles and Possibilities" in the Handbook of Heritage, Community, and Native American Languages in the United States (2014), and "Latin@s and the Intergenerational Continuity of Spanish: The Challenges of Curricularizing Language" (International Multilingual Research Journal, 2015). She was awarded the Joshua Fishman Award for Outstanding Contributions and Leadership in the Heritage Language Field from the National Heritage Language Resource Center at UCLA in 2010.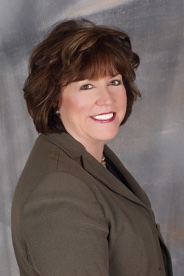 Martha G. Abbott is Executive Director of the American Council on the Teaching of Foreign Languages (ACTFL). In that role, she provides leadership for ACTFL's initiatives that promote language education in the U.S. based on the national student standards that emphasize building communicative competence. In addition, she oversees the ACTFL national public awareness campaign, Lead with Languages. Prior to serving as Executive Director, she was Director of Education for ACTFL from 2004-2011. She currently serves on the National Security Education Board, appointed by President Obama in 2016, to serve a four-year term.
Her career began in Fairfax County Public Schools (VA), where she was a language teacher and administrator for more than 30 years. She taught Spanish and Latin at the elementary and high school levels and served as adjunct instructor at George Mason University. During her tenure in Fairfax County, she supervised a partial-immersion program in French, German, Japanese, and Spanish as well as FLES and high school programs in Arabic, Chinese, Japanese, Korean and American Sign Language (ASL) in addition to the commonly taught languages French, German, Latin, and Spanish. She was responsible for training for 400+ language teachers in the school district and the conceptual and practical training through university course work, specialized workshops, and in-service training programs.
Marty has been involved in a number of national projects, including the development of the national student standards, the establishment of the ACTFL K-12 Performance Guidelines, and the development of beginning teacher standards for the Council of Chief State School Officers. She is a frequent presenter and keynote speaker at state, regional, and national language conferences. Her publications include "Academic Achievement through Japanese, Spanish or French: The First Two Years of Partial Immersion" with Virginia Collier and Wayne Thomas, Modern Language Journal, 1993; "Critical Instructional Issues in the Classics for American Schools," Foreign Language Annals, 1990; "Foreign Languages are for Everyone," Apple Magazine, 1990; "Hyperreality and the Study of Latin: Living in a Fairy Tale World," Modern Language Journal, 1996 (with Sally Davis); and "Articulation Issues in K-12 Foreign Language Programs," in Critical Issues in Early Language Learning: Building for Our Children's Future.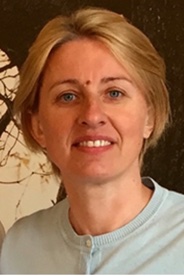 Neila Baumilienė is a native of Lithuania. She initiated the establishment of the Alexandra Kazickas Lithuanian Heritage Language Saturday School in Eastern Long Island, New York in 2006, with the goal of helping her own and local Lithuanian American community children to preserve their heritage and to learn Lithuanian. In 2011, after the passing of Mrs. Kazickas, Neila was invited by the Kazickas Family Foundation (KFF) to create the Alexandra Kazickas Grant Program (AKGP) to support 40 Lithuanian schools across the U.S., and became executive director of the KFF NYC bureau soon after. Over the past years, thanks to AKGP, the Lithuanian Heritage Schools not only received a financial boost, but also collaboration was strengthened between the Ministry of Education and Science of Lithuania and the Education Councils of Lithuanians in the Diaspora. Since 2014, AKGP has been supporting establishment of the Lithuanian Language Level Test for Youth, which is internationally recognized as a proficiency test for Lithuanian as a foreign/heritage/second language. Neila holds an M.A. in Ethnology (Cultural Anthropology) from Vytautas Magnus University, Lithuania, and has a passion for languages.
Liz Blesson is the Dual Language Program Analyst for the District of Columbia Public Schools (DCPS) Language Acquisition Division. She received her Bachelor's Degree from Boston College in Human Development and Applied Psychology, with minors in Spanish language and Latin American History. Her Master's Degree is in Educational Research, Measurement and Evaluation, also from Boston College. Prior to her work at DCPS, Liz served as a research analyst for the Two-Way Immersion Network for Catholic Schools (TWIN-CS) of the Roche Center for Catholic Education. As the Dual Language Program Analyst for DCPS, she is responsible for many of the data initiatives within the Language Acquisition Division. She is the point of contact for the DCPS Seal of Biliteracy and has worked to redesign the award criteria and improve outreach efforts to DCPS's culturally and linguistically diverse students.  

Katarina Brito is the Bilingual Program Developer for the District of Columbia Public Schools Language Acquisition Division. She has 29 years experience working with bilingual and ESL programs in California, New Mexico, and Washington DC. She has a Masters in Curriculum and Instruction with a TESOL emphasis from Trinity University and a BA from UC San Diego, in addition to a BCLAD from CAL State Dominguez Hills. Before joining DCPS as a Dual Language coach in 2004, Katarina worked as a Dual Language and ESL teacher in early childhood, elementary, and secondary school classrooms. She has extensive experience working with preservice and inservice teachers and has been a professional developer at Juniata College, Penn State University, and DC Public Schools. As the Bilingual Program Developer, Katarina is responsible for providing technical programmatic support to Dual Language programs as well as training to Dual Language administrators and educators. After learning about California's Seal of Biliteracy, Katarina was eager to bring the bilingual award to DC Public Schools. In 2015 DCPS became the first district in the region to recognize the achievement of their bilingual students with the Seal of Biliteracy.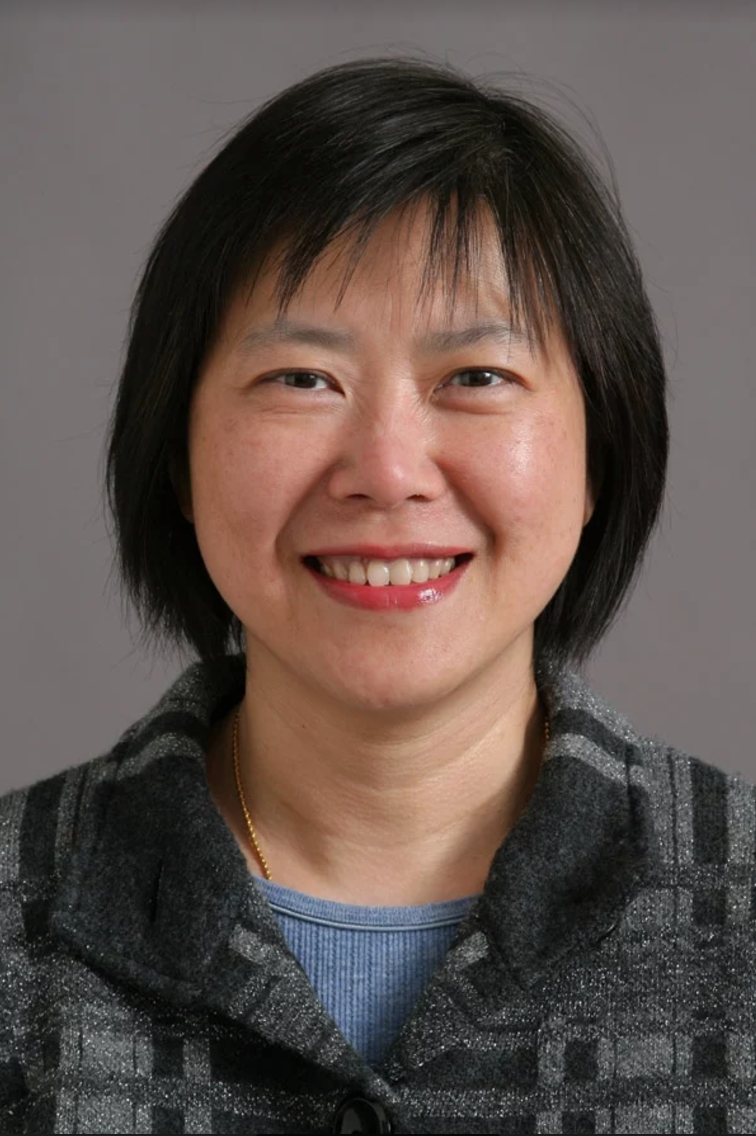 An Chung Cheng, Ph.D., is professor of Spanish at the University of Toledo, Ohio, where she has also served as the Director of the Asian Studies Program and adviser of the Multi-Age Foreign Language Education Program at undergraduate and graduate levels. She specializes in second language acquisition and teacher education. Her research areas are in instructed second language acquisition, multilingualism, heritage language education, language input processing, and corpus-based approaches in third language acquisition. She has taught foreign language teacher education courses in the United States and abroad. Dr. Cheng has been actively involved in community-based Chinese heritage schools as a parent, teacher, member of the board of directors, and head of a weekend school. She was the principal investigator of a research project on Chinese heritage programs in the United States, funded by an International Research and Studies Grant of the U.S. Department of Education (2009-2013). She has been the program director and instructor of the STARTALK-CHELER Chinese Leadership Program at the University of Toledo for teachers of Chinese heritage schools each year since 2013. She is the chair of the ACTFL Less Commonly Taught Languages Special Interest Group and the president-elect of the National Council of Less Commonly Taught Languages.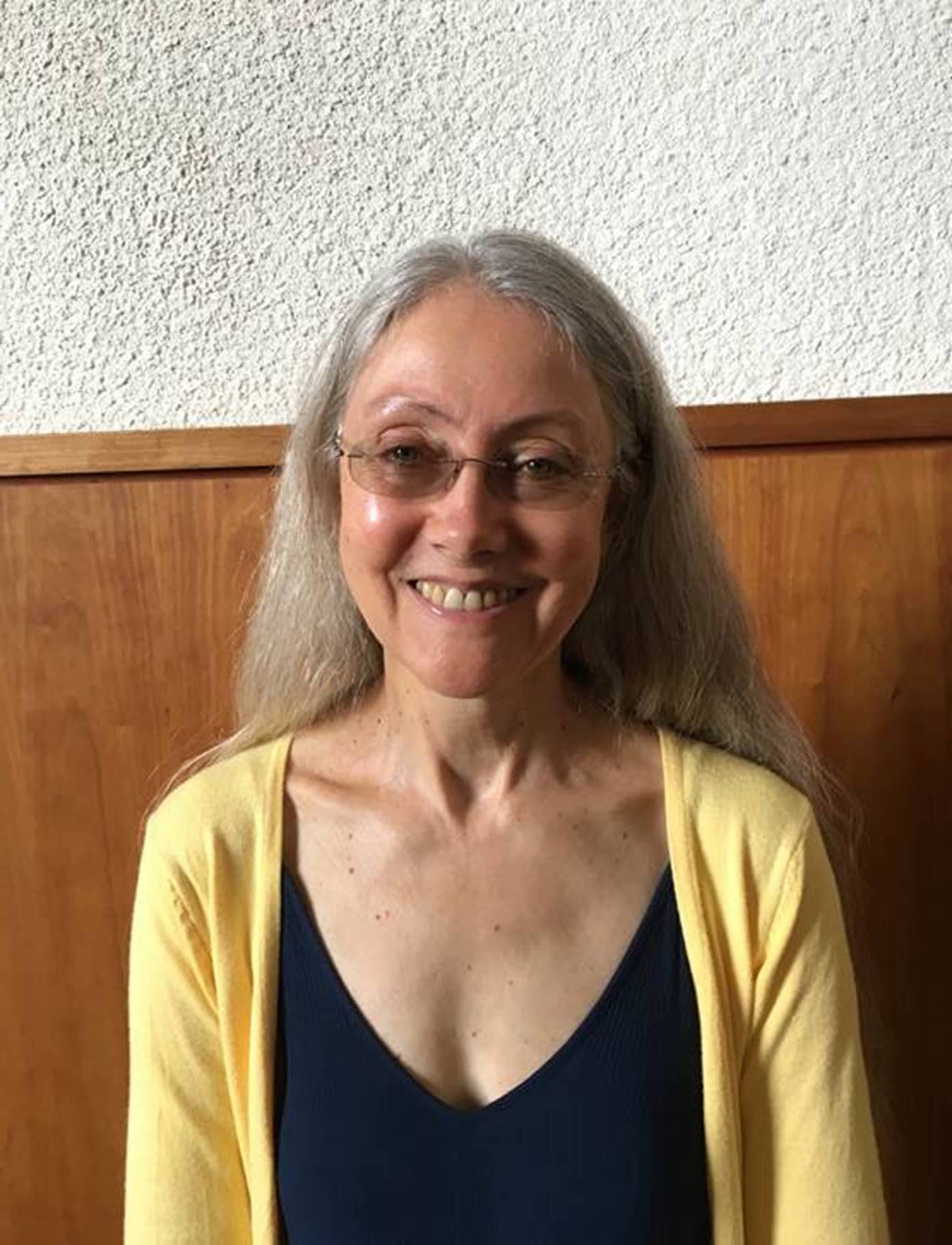 Claire Hitchins Chik, PhD, is an Associate Director of the Title VI National Heritage Language Resource Center (NHLRC). Her most recent project is the development of an online certificate, Teacher Training for the 21st Century: Teaching Heritage Languages. With her colleagues, Olga Kagan and Maria Carreira, she is a co-editor of The Routledge Handbook of Heritage Language Education: From Innovation to Program Building (2017). She was awarded her PhD from the Department of Applied Linguistics at UCLA, choosing as a focus for her dissertation the language maintenance environment created by parents at a Chinese community-run Saturday school.  
Anne Donovan (M.S.) is a project manager at the Center for Applied Linguistics. Since 2008, she has worked on projects including the development of Computerized Oral Proficiency Instruments (COPIs) in French and Mandarin Chinese, a computerized rater training program in Modern Standard Arabic, and professional development courses for language teachers through face-to-face, online, and blended learning formats, with a focus on assessment training.

Several of her projects have involved the instruction and assessment of less commonly taught languages through the STARTALK program. She has served as an instructor and program manager for the CAL STARTALK Performance Assessment Training Program and as project manager for the annual CAL evaluation of the full network of STARTALK programs. Since beginning at CAL, she has worked with the U.S. Department of Education Language Resource Centers, first during CAL's collaboration with Georgetown University and George Washington University, the National Capital Language Resource Center (NCLRC), and now in collaboration with Georgetown University for the Assessment and Evaluation Language Resource Center (AELRC). The AELRC's primary goal is to facilitate useful assessment and evaluation practices that help FL educators innovate and improve their programs, ensure accountability to students and society, and articulate and express the value of foreign and heritage language studies in the world today.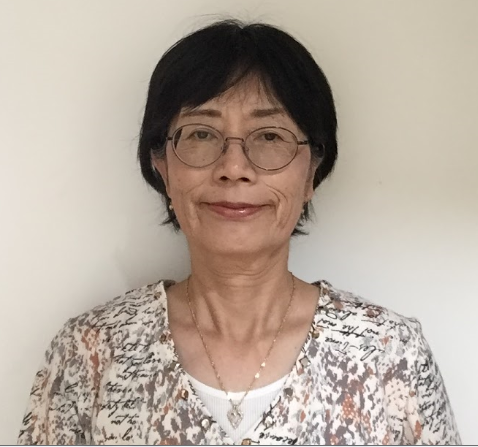 Masako Douglas, PhD, is Professor of Japanese at California State University, Long Beach. Her research interest is on Japanese heritage language (JHL) development and education. She has been working on constructing and applying a theoretical framework to JHL curriculum design (grades K-8 and college courses) and developed curricula and instructional videos for community-based JHL schools and JHL college courses. She has publications on JHL young learners' language background, JHL acquisition, JHL literacy, and JHL pedagogy. She conducted research with her colleagues on young JHL learners' language development in an immersion program and at a community-based JHL school. She is one of the founders and currently the Chair of the JHL SIG of the American Association of Teachers of Japanese. She is also one of the founders of an online refereed journal, JHL Journal: Working Papers of Japanese Heritage Language Education, and an editorial board member of the Heritage Language Journal. She is also a board member of the Mother Tongue, Heritage Language, and Bilingual Education (MHB) Research Association in Japan. She is a recipient of American Association of Teachers of Japanese 2012 Teacher Award.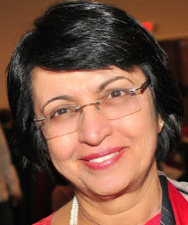 Vijay Gambhir, PhD, has taught courses in language, linguistics, Hindi-Urdu pedagogy, and literature in the Department of South Asia Studies at the University of Pennsylvania from 1973-2010. Currently, she provides consultation to STARTALK Hindi-Urdu student and teacher-training programs. Dr. Gambhir is a leader in the field of pedagogy and has trained many South Asian and other less commonly taught language teachers for proficiency-based instruction and assessment. The Hindi Proficiency Guidelines and the World-Readiness Standards for Learning Hindi have been developed under her leadership. She has served on many local and national committees. She has provided consultation to several professional institutions including the National Foreign Language Center, Defense Language Institute, National Council on the Teaching of Less Commonly Taught Languages, National Capital Language Resource Center, Hindi-Urdu Flagship Program, and Kean University for their Hindi/Urdu pedagogy master's program. Her publications include Teaching and Acquisition of South Asian Languages, an edited volume published by the University of Pennsylvania Press, and many scholarly articles published in recognized national and international journals and books. She is the co-author of a popular video instructional series, New Directions New People, for beginning and Intermediate Hindi learners.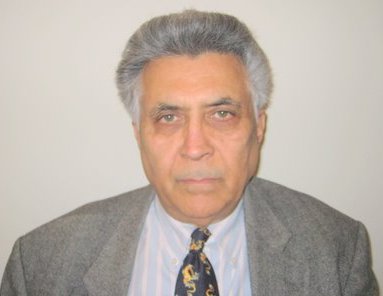 Surendra Gambhir, PhD, was a distinguished member of the South Asian Studies Department at the University of Pennsylvania for more than three decades (1973-2008). He holds a Ph.D. in Sociolinguistics from Penn, and his fieldwork has extended across many countries - Guyana, Trinidad & Tobago, Suriname, Mauritius, Fiji, India, and the United States. His research has focused on the language preservation and loss of languages in various communities in India's diaspora. Studies in language-contact situations by many other scholars have benefited from his model of analysis in the study of the koineization process in theoretical linguistics. He is the author of eight books and over one hundred research articles published as chapters in books, encyclopedias, and national and international journals. His recent and relevant books include Story of Hindi in India's Diaspora (2017), Business Hindi Online (2015) for the federal government of the United States, and Bhaashaa Chintan (2007), a collection of articles in Hindi on the sociolinguistic aspect of Hindi. Recent book chapters include "The Indian Diaspora: Language Maintenance and Loss," "Linguistic Relationships: Bhojpuri and Standard Hindi – A View from the Western Hemisphere" (2014), "Journey of Hindi in the United States" (2014) in Handbook of Heritage, Community, and Native American Languages in the United States, "Maintenance and Vitality of Hindi in the United States" (2014) in the special issue on Language Vitality, Heritage Language Journal , and "What Does One Need to Get up to Level 4" (2006) in the Journal of Distinguished Language Studies.
In addition to being a visiting professor at many universities, he has been a consultant to many institutions including the National Foreign Language Center, Center for Applied Linguistics, Temple University, the University of Massachusetts, Kean University, and the University of Alabama in Tuscaloosa. His contributions to the field of language pedagogy are many. He was the Chair of the Language Committee (1998-2007) of the American Institute of Indian Studies, under whose auspices he directed thirteen language programs in India. He has authored and co-authored three books for teaching Hindi as a foreign language. He was a member of the STARTALK National Advisory Committee and has directed two STARTALK programs for Hindi and continues to be a consultant to two. He has been a keynote speaker at many international conferences in Prague, Mauritius, India, and the United States. He is the recipient of many honors and awards; the most recent was the President of India award in 2012 for his contributions to the field of Indic research around the world

Joel Gómez, PhD, recently assumed the role of President and CEO of the Center for Applied Linguistics (CAL), a private, nonprofit organization promoting social equity through mother tongue education and world languages nationally and internationally. Previously, Dr. Gómez was department chair for the Department of Educational Leadership and Associate Professor of Educational Leadership at George Washington University. Dr. Gómez has a doctorate in higher education administration from George Washington University, with a focus on preparing teachers to work with linguistically and culturally diverse students, and completed doctoral coursework in foreign language education at the University of Texas at Austin, where he also earned an MA in Latin American Studies and a BA in Spanish. His research interests focus on bilingual education, first and second language education policy, and the education of linguistically and culturally diverse populations. He has managed large national and international projects, such as the National Clearinghouse for Bilingual Education (NCBE). At the international level, he has provided technical assistance services in Mexico, Central American and South American countries, Europe, Eastern Europe, and Africa. Dr. Gómez has served as President and Treasurer of the National Association for Bilingual Education (NABE) and was a founding member of the Mexican and American Solidarity Foundation.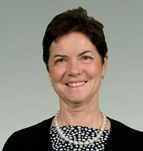 Betsy Hart joined the National Foreign Language Center (NFLC) in 1993 and serves as director of programs for the Center and program director for STARTALK. She is also a member of the Executive Committee, which provides strategic planning and leadership for the NFLC. Betsy directs the implementation of the STARTALK project tasks to ensure that they are conceptually on track, on time, and adhere to client requirements. In addition to providing language learning experiences for students and professional development opportunities for teachers in critical languages, the STARTALK program has created over 500 online and publicly-available resources to support less commonly taught languages and has sparked the development of a large number of new critical language programs. Throughout her tenure at the NFLC, her responsibilities have included oversight of $6 million annual budgets and the management of complex government‐funded projects. In addition, Betsy has been responsible for the recruitment and supervision of employees, interns, and consultants to staff multi‐million-dollar Center programs. Betsy is a frequent presenter at national conferences, where she disseminates lessons learned from STARTALK programs and explores innovative strategies for virtual coaching and mentoring STARTALK teachers throughout the academic year. She launched her career in higher education in Heidelberg, Germany, where she coordinated the scheduling of classes and professors throughout Europe for the University of Maryland's University College Overseas Programs. She holds an undergraduate degree in Education from Marywood University, a master's degree in Business Administration from Boston University, and completed a post‐graduate certificate program in Leadership and Management at the University of Maryland. In 2013, she completed the CMMI for Development course with Services Supplement at the Fraunhofer Center for Experimental Software Engineering.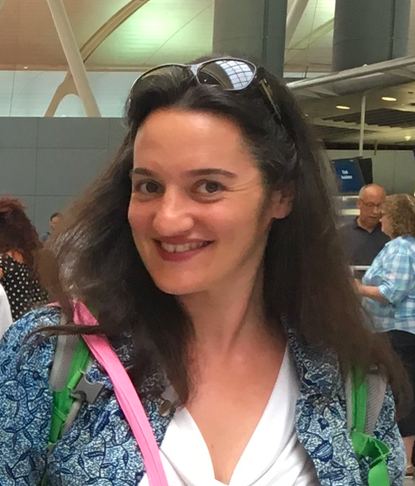 Mathilde Landier is a senior teacher development specialist and a published author for French publishing companies specializing in education. She started her career as a language instructor at the University of Pennsylvania in Philadelphia. In France, she spent several years at Radio France Internationale (RFI), where she was in charge of the "langue française" website dedicated to French learning. She also set up radio-based training sessions for teachers of French in more than 20 countries and animated a weekly radio short program about Francophony. While at RFI, she held appointments as media literacy lecturer at Université Paris 3 Sorbonne-Nouvelle. Based in Togo for a few years as a regional coordinator of the Network of Centers for French as a Foreign Language in West Africa, she developed expertise in African education and in teachers' professional development. This allowed her to participate in the building up of distance learning programs for isolated primary school teachers in rural areas of Sub-Saharan countries for international organizations. Mathilde coordinates the French Heritage Language Program in New York City. In addition to administrative management, she develops the French curricula of this program, which is dedicated to young Americans and new immigrants from francophone backgrounds. She is also in charge of supervising the program's regional partnerships, including Florida, Maine, and Massachusetts.
Ana Lúcia Lico was born in Brazil. She holds an MBA in Strategic Management and has an Specialization in Corporate Communications, both done in Brazil. Resident in the US since 2003, Ana Lucia is married to an American, and has a 13-year-old son and a 10-year-old son. She participated in the founding of the Brazilian Mothers Group of the Washington DC area in 2004, in the launch of the educational program for children in 2005, and in the founding of ABRACE (Brazilian Association of Culture and Education) in 2009. In the last 12 years, she has been studying and learning a lot about the field of Heritage Language and Culture by carrying out community leadership projects and workshops for teachers in partnership with Georgetown University and publishing articles and book chapters on the subject. Ana Lúcia is a co-founder and Executive Director of ABRACE, a member of the Citizens' Council of the Brazilian Consulate in Washington, DC, and a member of the Council of Representatives of Brazilians Abroad (CRBE), where she is the Coordinator of Education. In 2016, she received an award from the Brazilian Government in recognition of individuals residing abroad whose performance has made a notable contribution to Brazilian cultural or educational diplomacy.  
CONFERENCE OVERVIEW

This conference is for program directors and administrators of community-based heritage language schools; members of the language communities involved in these schools; and directors and leaders in public, private, and charter schools who are interested in working with community-based heritage language schools.
CONFERENCE GOALS
The goals of the conference are to:
Build partnerships among and across community-based heritage language schools and determine arenas for future action
Help schools create, strengthen, and build their school structures and activities
Make clear the importance of community-based heritage language schools in the United States and in the lives of language communities in this country
Develop information about community-based heritage language schools through a national survey of schools
Share and make available resources that will be helpful to schools
CONFERENCE SPONSORS
The conference is sponsored by American University's School of Education and TESOL Program in Washington, DC; the Center for Applied Linguistics (CAL); and the National Heritage Language Resource Center (NHLRC) at UCLA.
CONFERENCE PLANNING TEAM
Joy Kreeft Peyton, Conference Chair, Senior Fellow, Center for Applied Linguistics
Ana Lucia Lico, Co-Founder and Executive Director, Brazilian Association for Culture and Education (ABRACE)
Danielle Gervais Sodani, Director, Institute of Innovation in Education, American University, School of Education
Polina Vinogradova, Director, TESOL Program, Department of World Languages and Cultures, American University
REGISTRATION DETAILS

Click here for Payment and Registration details for the 2017 Conference.
PREVIOUS CONFERENCES

Return to the Conference Home Page