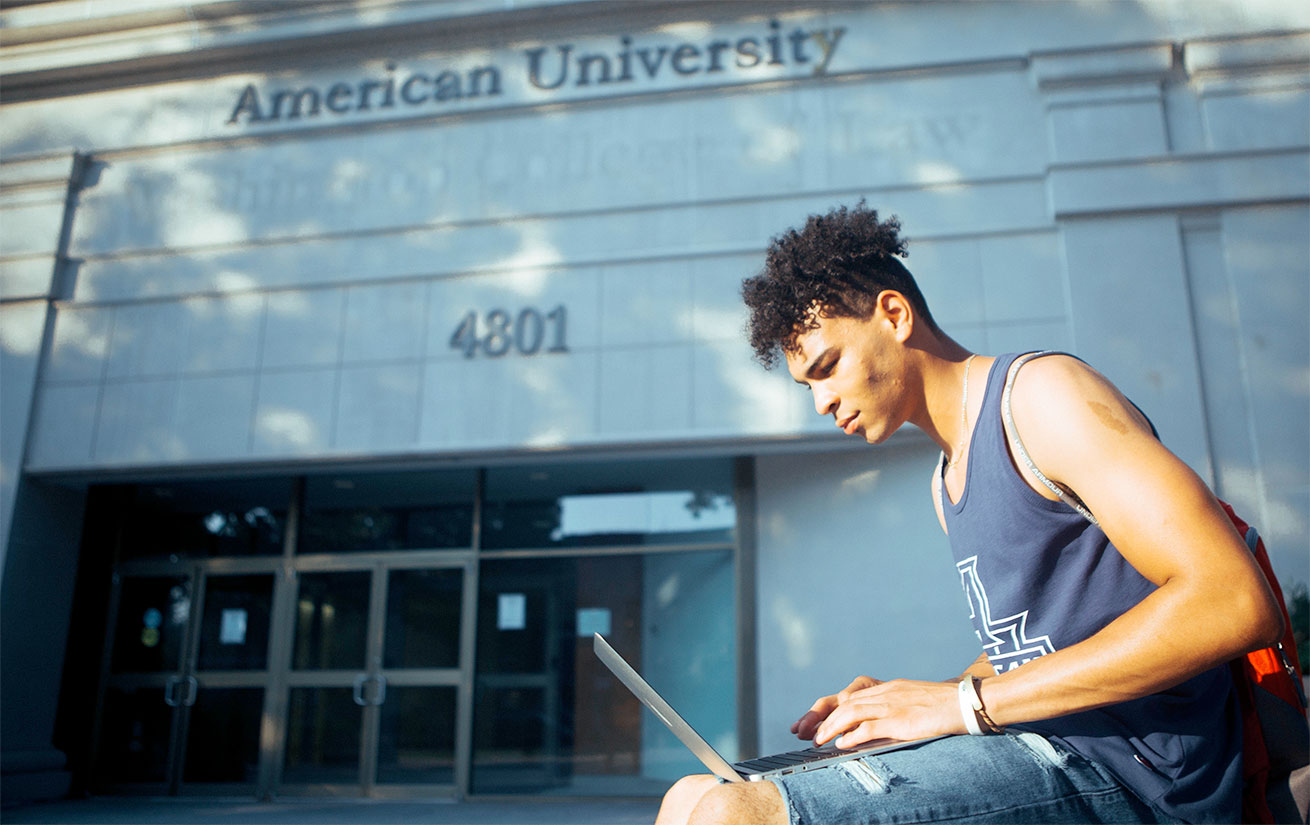 School of Education Summer Institute on Education Equity & Justice (SIEEJ)
Summer 2018 Theme: Boys and Men of Color as Critical Scholars and Intellectuals: Making our Journey Using Research and Practice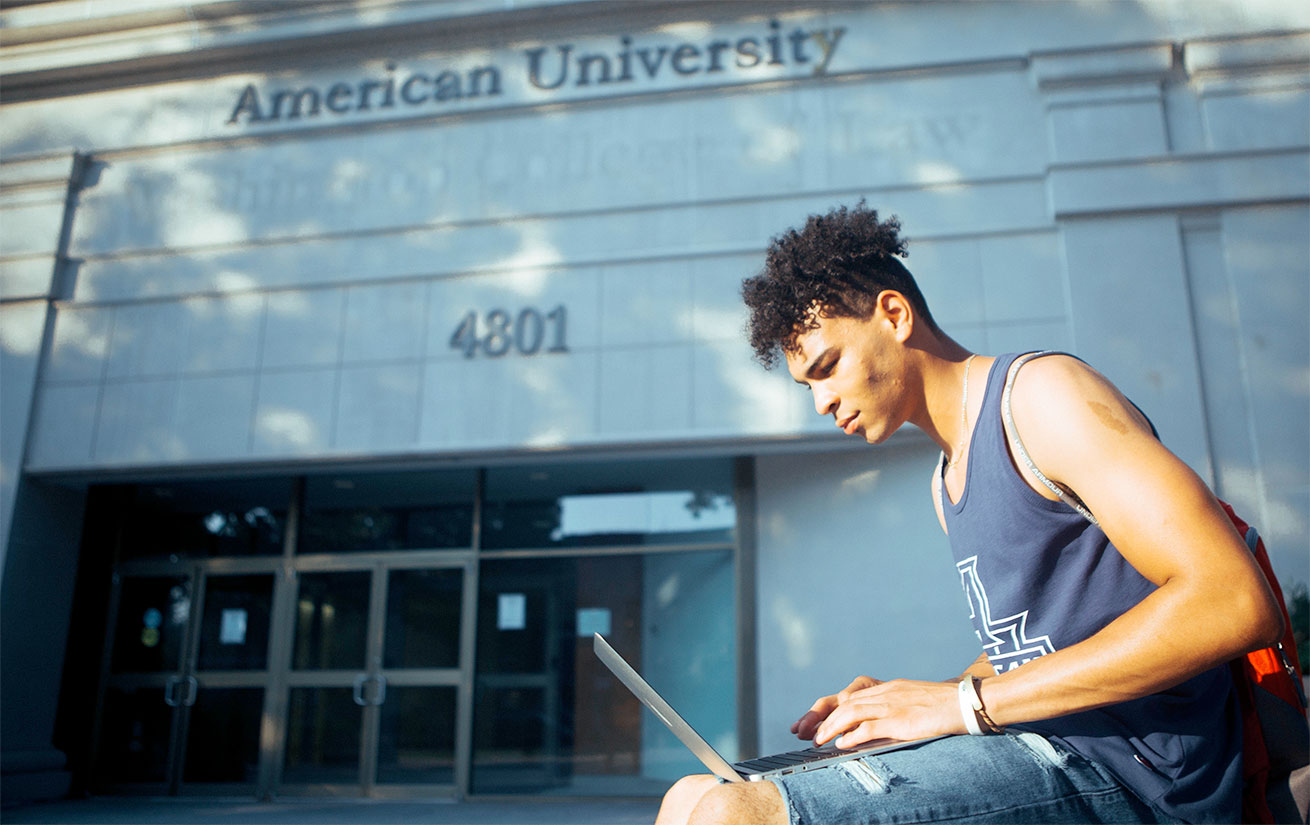 American University Summer Institute on Education Equity and Justice (SIEEJ)
Summer 2018 Theme: Boys and Men of Color as Critical Scholars and Intellectuals: Making our Journey Using Research and Practice
Keynote Presentation: "Racist Ideas and the Young Black Male" by Ibram X. Kendi, PhD, Professor & Director, Antiracist Research & Policy Center, American University
Closing Presentation: Michael Smith, Executive Director, My Brother's Keeper Alliance (Obama Foundation)
Other noted presentations by representatives from Cities United and Executives' Alliance.
American University's School of Education is committed to equity and excellence in education. Our vision is to create meaningful impact by advocating for inclusive learning environments through our research, teaching, service and community outreach.
The Annual AU Summer Institute on Education Equity and Justice (SIEEJ) was developed to provide professional development opportunities for community members, particularly educators, who want to learn promising practices that lead to equitable educational outcomes for underserved students, families, and communities.
This summer's theme is "Boys and Men of Color as Critical Scholars and Intellectuals: Making our Journey Using Research and Practice." The morning keynote address will be the voice of noted scholar and author, Dr. Ibram Kendi. Dr. Kendi is the author of the best-selling book, "Stamped From the Beginning: The Definitive History of Racist Ideas in America."
The Institute sessions, facilitated by experts in field, will focus on educational, legal, and health implications for young men of color. And, the sessions are designed to change both mindset and practices (i.e. alternatives to suspension/punishment, strategies to instill a culture of engagement). The overall goal of the Institute is to build a community of practice singularly focused on understanding the challenges and opportunities in the lives of boys and young men of color, while also understanding the complexities of masculinity.
Keynote presentation:
Racist Ideas and the Young Black Males

by Ibram X. Kendi, Ph.D., Professor & Director, Antiracist Research & Policy Center, American University
Ibram X. Kendi is an award-winning scholar of racism and antiracism and a New York Times best-selling author. His second book, Stamped from the Beginning: The Definitive History of Racist Ideas in America (Nation, 2016), won the 2016 National Book Award for Nonfiction. At 34 years old, he was the youngest ever winner of the NBA for Nonfiction.

Institute Schedule
June 30, 2018 | 8:00 am - 4:30 pm

8:00 - 9:00 am
Breakfast and Registration
9:00 - 10:00 am
Welcome and Purpose of the Institute

Cheryl Holcomb-McCoy, Dean, School of Education
Damon Hewitt, Executive Director, Executive's Alliance
Robert Simmons, 2018 Institute Director and President, Service Year Alliance

10:00 - 11:15 am
Keynote Presentation
Racist Ideas and the Young Black Male
by Dr. Ibram X. Kendi
11:25 am - 12:30 pm
Concurrent Sessions (Health, Education, and Law)
Bomani Johnson, Emergent Pathways
Growing and Protecting the Genius of Boys and Men of Color

Kasha Hayes, DC Public Schools
Culturally Responsive Instructional Design in the ELA Classroom
Dr. Kareem Jordan, American University
Race, Ethnicity and the Criminal Justice System

Dr. Courtland Lee
Empowering Young African American Males: A Systemic Development Program for Black Male Elementary, Middle and High School Students
Anthony Smith, Cities United
A Roadmap to Safe, Healthy and Hopeful Communities
12:30 - 1:30 pm
Lunch
1:30 - 2:30 pm
Concurrent Sessions - repeated from first session

2:30 - 3:45 pm
Closing Presentation
Michael Smith, Executive Director, My Brother's Keeper Alliance (Obama Foundation)

3:45 - 4:15 pm
Closing

    Conference location:

    American University
    School of Education
    4801 Massachusetts Ave., NW
    Washington, DC 20016
    Spring Valley Building Room 602 
    There is parking, free of charge, under the Spring Valley Building. 
    There is a free shuttle from the Tenleytown/AU metro stop.
    Please use the Red Route.
    For more details about getting to the Spring Valley Building and to
    download maps, please visit our directions page.

June 30, 2018, 8:00 a.m to 4:30 pm
American University School of Education
4801 Massachusetts Ave., NW
Spring Valley Building Room 602
$150: Priority Registration by June 29
$99 per person for groups of 5 or more by June 29
$99: Alumni Registration
$20: Student Registration (university/college and k-12 students)
$180: Day-of-Registration on June 30
Participants will be eligible to receive a certificate for up to 7 hours of Professional Learning Units (PLUs).
Please contact equityandjustice@american.edu with any questions.