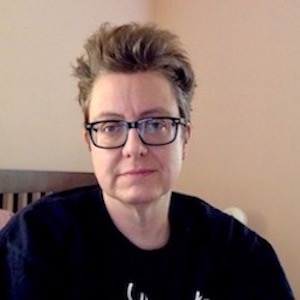 Amanda Berry

Asst Professor Department of Literature
Degrees

MA & PhD, Duke University

Bio

Amanda Berry's articles and essays include "desire vomit emptiness: Cymbeline's Marriage Time," Shakesqueer (ed. Madhavi Menon 2010); "The Altar of the Dead," The Critical Companion to Henry James , (eds. Haralson and Johnson 2009); "Some of My Best Friends are Romanticists: Shelley and the Queer Project in Romanticism," Romanticism on the Net (2004-5), and "Edmund Burke: Public Eye" in Romantic Generations (2001). In 2012, Professor Berry's current research on Batman, masculinity, and the culture of comics and graphic novels was the subject of several articles, interviews with national NPR affiliates, a live online discussion, and a live broadcast interview on WAMU's The Kojo Nnamdi Show. Professor Berry teaches courses in British Literature and in Cultural Studies including courses on the graphic novel. She also teaches the general education courses Re-Thinking Literature, Great Books: Western World, and Power, Discourse, Pop Culture.
Spring 2022
LIT-262 Literature & the Ethical Life

LIT-281 Power, Discourse & Pop Culture

LIT-281 Power, Discourse & Pop Culture
Fall 2022
LIT-252 Survey of Literary Theory

LIT-281 Power, Discourse & Pop Culture

LIT-281 Power, Discourse & Pop Culture